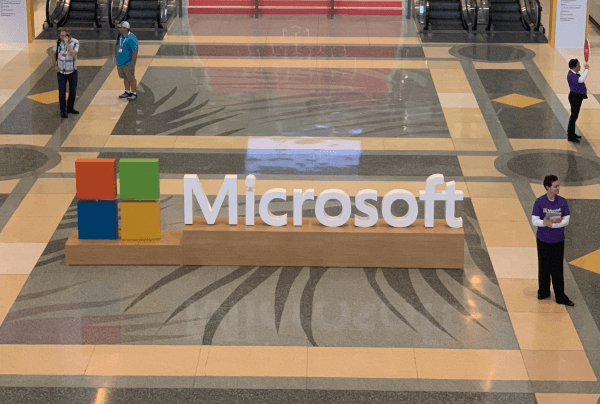 20 December 2018, India:
Microsoft today announced a three-year "Intelligent Cloud Hub" collaborative programme in India for empowering institutes to skill students in Artificial Intelligence (AI) and Cloud technologies.
Microsoft will set up the core AI infrastructure and an IOT Hub for all selected campuses. The company will also offer a wide range of AI developmental tools and Azure AI Services such as Microsoft Cognitive Services, Azure Machine Learning and Bot Services. Training will include development workshops to help both the faculty and students build their skills and expertise in cloud computing, data sciences, AI and IoT. Additionally, it will assist faculty in strategizing content and curricula for project-based and experiential learning, the company said in a statement.
For research focused institutions, Microsoft will provide AI-based recommendations for potential areas of research. Support will also be available in terms of an in-campus Cloud Software Research Associate throughout the duration of the program.
Manish Prakash, Country General Manager-PS, Health and Education, Microsoft India, said, "AI, the defining technology of our time, is fast transforming our lives, industries and society. Jobs of tomorrow will require a very different set of skills, and collaborating, training and working with AI will be as important as collaborating with people. It is now more critical than ever for education institutions to integrate new cloud and AI technologies."
Manish Prakash added, "We need to ramp up the institutional set-up and build capability among educators to equip the workforce of tomorrow. The Microsoft Intelligent Cloud Hub Program aims to catalyze this with technology insights, cognitive skills, and a practical, in-depth understanding of developing intelligent connected solutions for application across industry and citizenship scenarios."
Mainsh further added, "Our vision is to make participating universities and institutions Intelligent Cloud Hubs in their own right at the end of the first three years."
As part of the collaboration, Microsoft will also help participating institutions in branding and to garner recognition through national showcase of selected projects.
(Source – Microsoft)