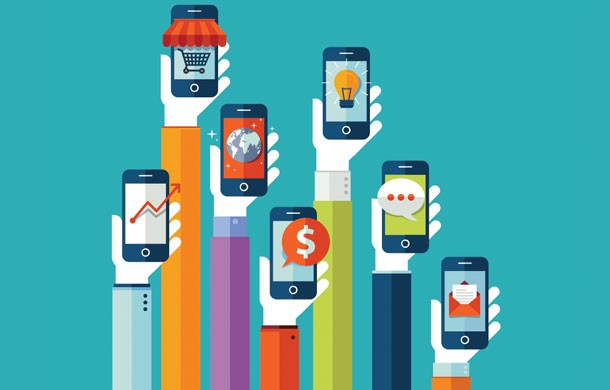 Mumbai, Sep 23 (PTI) : Despite Indian marketers allocating 10 per cent or less of their spends on mobile advertising, the budget for such marketing is likely to rise by 25 per cent this year, says a report.
Nearly 75 per cent of the Indian marketers are allotting 10 per cent or less of their budgets to mobile advertising compared with 66 per cent of APAC marketers, according to a report by Warc in association with Mobile Marketing Association.
The report, however, noted that a majority of Indian marketers expect mobile marketing budgets to rise by 25 per cent this year and by 51–99 per cent in 2020.
It observed that mobile takes 10 per cent or less of marketing budget currently although budget growth is on the horizon and expected to grow by 46 per cent in India compared with 43 per cent in APAC.
It also indicated that budget growth may be reactionary to cost pressure as cost of mobile advertising has risen by 49 per cent.
"While marketers appreciate the importance of the mobile channel in India, full potential of mobile advertising is still to be realised," it said.
Around 47 per cent respondents believe that mobile as a marketing channel is effective and that it will benefit the brands (58 per cent in India as against 65 per cent in APAC).
"While there is immense scope of growth, the industry needs education to thrive the challenge and sustain as the most important marketing tool," it said.
Indian advertisers are far more likely to have a formal mobile strategy for their brand (60 per cent in India compared with 34 per cent in APAC).
It also observed that location-based marketing is seen as the most important mobile technology today, and will remain so in 2020. It is expected to rise from 84 per cent to 88 per cent by 2020.
The report revealed that the availability and reliability of performance metrics was the greatest obstacle to the success of mobile marketing, with 40 per cent of Indian marketers stating it as a problem.
"It's clear from the study that there is still a long way to go before brands and agencies in India understand the full potential of mobile for reaching consumers. It is encouraging to see however that those brands that have taken the leap are now learning to use mobile in innovative ways that integrate with other marketing activities, demonstrating mobile's gradual move from the periphery to the centrepiece of marketing strategies," Warc Asia Pacific Managing Director Edward Pank said.