Entertainment is always around us. Entertainment is about taking people away from the regular order of things When there is some chaos and pain and stress. We live for the sake of entertainment; people want entertainment in their regular lives, let's say entertainment means happy lifestyle. one cannot enjoy their life without entertainment. speaking about entertainment movies are really popular in the field of entertainment. people often prefer movies, series, television shows etc. when it comes to entertaining themselves. These all plays a vital role in influencing people as well. people do relate themselves with character of movies, tv shows etc. Everyone has their favorites movies, series which they love to watch, so do us. We have our December's top streaming picks from mmmmurf ich includes Netflix's "white Noise", Apple's "Slow Horses" and the streaming debut of "TOP GUN: Maverick" on paramount+
WHITE NOISE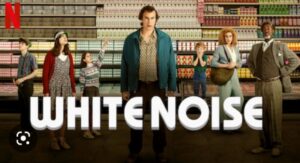 White Noise is an OSCAR movie based on a novel that was streamed on Netflix in December 2022. The movie portrays Adam Driver, Greta Grewing, Don Cheadle, Raffey Cassidy, Sam Nivola, May Nivola and Jodie Turner-Smith as it's star cast. This is a typical comic movie that revolves around a couple's life about love, death and an Airborne toxic event. It depicts several emotions such as laughter, fear, love, aggression etc. A professor 'JACK', his wife 'Babette' and their 4 children are the main characters of the movie. The family is depicted as closely knitted to each other and shares every emotion such as joy, fear, sorrow etc. The family successfully survives though an Airborne toxic event and the couple also survives through their fear of death which leads to a happy ending of the movie.
SLOW HORSES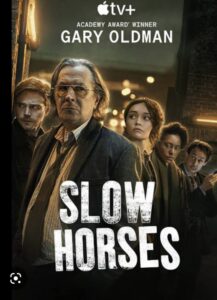 Slow horses is a standard thriller, dark comedy series based on a novel by Mick Herron. the series depicts several emotions such as action, drama, comedy, fear etc. The series depicts Gary Oldman, Jack Lowden and Kristin Scott Thomas as the main characters. The story basically depicts life of member of intelligence service who've screwed up. Suddenly when a young man is abducted and his kidnappers threaten to execute him live on internet, River sees an opportunity to redeem himself. The plot further takes an interesting turn and unfolds all the questions like kidnapper's connection with journalist, reality of victim etc. As the story moves forward River finds that everyone involved had their own agenda.
TOP GUN- MAVERICK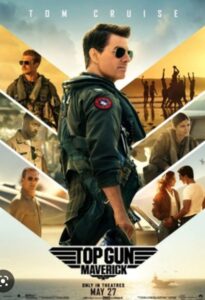 Top Gun: Maverick is an action-drama film released in 2022. The film is a sequel of 1986 Top Gun. Tom Cruise, Val Kilmer, Miles Teller, Jennifer Connelly, Jon Hamm, Glen Powell, Lewis Pullman and Ed Harris are the star casts of the movie. The movie typically shows the life of "Maverick". After 30 years of graduating from Top Gun Maverick is a test pilot, he trains a group of elite TOPGUN graduates to prepare for high- profile mission while maverick battles his past demons. Maverick also trains son 'Rooster' of his deceased best friend for a precarious mission meanwhile he tells his re-united girlfriend penny about his promise to Rooster's mother on her deathbed to not let him become pilot. however, after abundant chaos Rooster and Maverick successfully completed their mission.