MrBeast, a popular YouTuber, has enthralled the audience with his captivating concepts transformed into wildly popular videos. In the interval, he continues to operate his enterprises to remain competitive. Surprisingly, he has hinted at a strategy that will give the fans a chance to play a crucial role in it.
Jimmy "MrBeast" Donaldson goes with MrBeast Burger and Feastables, two delectable foods. It is well known that the YouTuber enchants his viewers by giving away millions of cash in his videos. However, the audience may very well play a significant role in expanding his businesses.
MrBeast expressed his thoughts on an experimental future plan in a tweet that he posted. It turns out that he intends to create Mr. Beast Burgers, Feastables, and other businesses. So that he can sell different portions of it for billions of dollars. One would assume that everyone would love a billion bucks, but when it came to Jimmy, he claimed that he intended to give those billions of dollars out in his movies.
MrBeast described his "experimental plans"
This new improvement sufficiently enthused the community. Though one user did make the following comment: "Way better to stay private and not have to deal with regulators. It isn't worth it." To this, MrBeast replied, "I agree, but I also want my fans to be able to make a tonne of $$$$ as it grows Idc to sell any shares for a long time."
I agree, but I also want my fans to be able to make a ton of $$$$ as it grows 😔

Idc to sell any shares for a long time

— MrBeast (@MrBeast) January 9, 2023
He subsequently added to his earlier tweet describing his "experimental plans" by announcing a concept for introducing IPOs of his enterprises. "Maybe I should ipo Feastables and Beast Burger while they're relatively small so you guys can share in the growth. Feel pretty confident we can easily 100x the rev we are doing. But idk if that'd make my life 2 stressful or not haha."
https://twitter.com/mrbeast/status/1612475907176005639?s=48&t=evDAot2ylCKx07GwZKvcDg
While this was enough to get the crowd going, he combined one idea with another. And if the fans weren't already an important part of his success journey, this one might turn them into one.
MeBeast had previously requested whether he could lead Twitter. The YouTuber made his comments a few days after Twitter CEO Elon Musk asked people if he should continue to lead the microblogging service in a vote.
The next member of Fortnite's Icon Series, he quickly rose to the top of YouTube's subscriber list. Epic Games has confirmed that MrBeast will receive his own Fortnite skins as well as an in-game competition with a $1 million reward after the creator made a brief cameo in a promo for the game's newest season.
The YouTube recalls being robbed
The most popular YouTuber ever recalls being robbed while watching an interview on the Flagrant YouTube channel. The YouTuber clarified that his appreciation for material goods like opulent automobiles and fine clothing is what he considers to be pointless when asked about his "detachment" from money. And a robber broke into his house since his wardrobe was stocked with fashionable clothing.
Mr. Beast was already certain he had lost all of his bitcoins when he realised his front door had been broken into. He observed that his TV, clothes, and other belongings, including his bed blanket, had gone. However, MrBeast wasn't worried about those; instead, he only focused on the cash he had used to buy Bitcoins. Despite having a password to protect his money, the YouTuber wrote down his private key and left it on his laptop. "I had a laptop, and [right next to it] was written my private key. It just said 'Bitcoin private key'," he said while remembering the robbery.
24-year-old founder is willing to sell stock
He continued by describing how he had made his bitcoin ownership known on Twitter. According to reports, he made $2 million as the cryptocurrency's value soared. Every dollar of the money was under his name during the robbery, and he was certain that it would all be lost. Mr. Beast said that when he turned on his computer's desktop, he was anxious and on the edge of tears. He was shocked to see that his Bitcoin was still secure, so he right away moved it to a more secure place. He chuckled at the situation and swore at the burglar, calling hi, "That robber's a f**king moron. He's busy stealing my TV, my f**king blanket, instead of the f**king Bitcoin that was sitting right there," he continued.
The 24-year-old founder declared that he would be willing to sell stock in several of his businesses, including the immensely popular Beast Burger and Feastables. Jimmy thinks he could sell them for "billions" in the future, taking it a step further.
The philanthropist further supported his ambitions by claiming that by selling the shares of his businesses for such a large sum. He would be financially free to donate the proceeds or reinvest them in his videos for humanitarian reasons.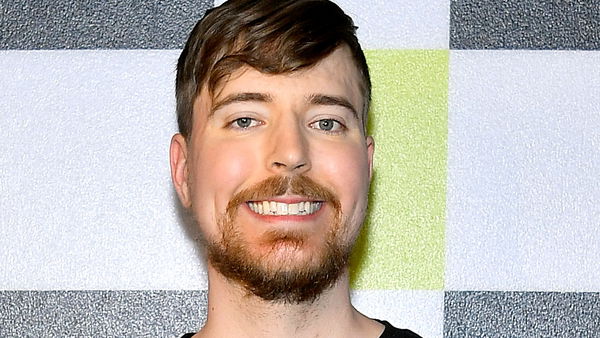 Jimmy has, at last, discussed his plans to sell shares of several of his ventures. He recently acknowledged in a tweet that he would be happy to donate any future earnings. He noted, "I want to build Feastables, Beast Burger, etc. and eventually be able to sell parts of them for billions of dollars so I can give away billions in future videos. These next few years will be an interesting experiment, haha."
MrBeast also runs an entirely philanthropic fundraising channel
MrBeast is not only the most popular creator on the platform in terms of subscribers but also a well-known philanthropist. He stands out from the crowd in part because he frequently makes sizable investments based on charitable motives.
The creator runs an entirely philanthropic fundraising channel. In some of his charitable videos, he rebuilds and constructs homes for people and homeless families. Also digs wells in Africa, and provides Thanksgiving dinners for tens of thousands of people.
Mr. Beast has revealed his business ambitions on camera a number of times. However, a large portion of his efforts relies on outside funding. Selling stock in his companies might push him over the $1 billion threshold.
Mr. Beast admits that he puts practically all his earnings back into his videos. However, having such a large sum in his bank account would make it easier for Jimmy to produce content. Those content that might lead to more significant changes in the world.