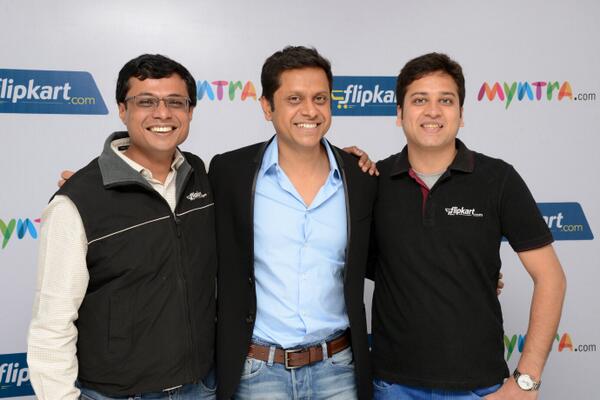 10 Feb 2015: Mukesh Bansal, who joined Flipkart after the acquisition of Myntra by Flipkart, has decided to quit the company and will be leaving by the end of March. Mukesh was the head of commerce and advertising business at Flipkart. The news of Mukesh quitting Flipart has come days after the company underwent a top level restructuring in which Binny Bansal was made the CEO of the company.
Chief business officer Ankit Nagori has also put down his resignation and will be leaving the company in 3 months.
Mukesh Bansal is expected to continue as an advisor to Flipkart and Myntra.
[box type="shadow" align="aligncenter" class="" width="600″]Related Reads:
[/box]
Binny Bansal is now directly expected to oversee commerce and advertising platforms – the portfolios that till now were handled by Mukesh Bansal.
Mukesh Bansal joined Flipkart when the company acquired Myntra in May 2014 for approximately $375 million. Mukesh is the founder of Myntra, a brand that has been a big hit with the young and trendy audiences. Mukesh was instrumental is making some of the key silicon valley hires for Flipkart and was said to be one of the contenders for the job of a CEO at Flipkart.
The exit comes at a crucial stage when Amazon is steadily growing its dominance in the Indian ecommerce industry and the industry is seeing an extremely tough competition with Flipkart, Snapdeal and Amazon batteling it out for the first spot !
(Image Credits: Medianama)