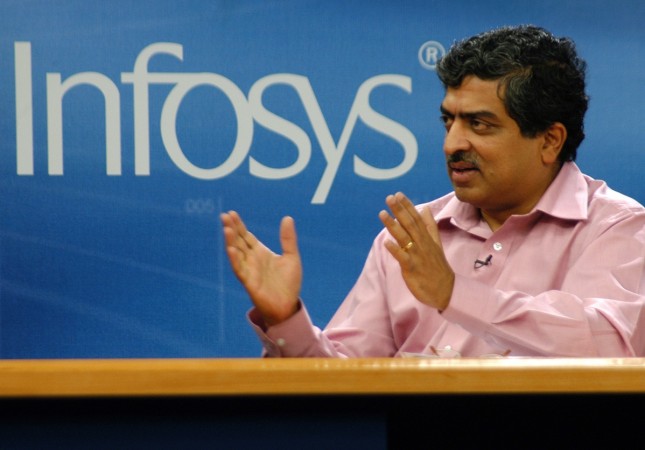 25 August 2017, India:
Co-founder and former CEO of Infosys Nandan Nilekani is appointed as non-executive chairman to bring back the stability of the company. Meanwhile, four directors that include Vishal Sikka, R Seshasayee and  two other independent board members — Jeffrey Lehman and John Etchemendy have quit the company.
On his appointment, Nilekani said, "I am happy to return to Infosys, now in the role of non-executive chairman and look forward to working with my colleagues on the Board and in executive management on the business opportunities we see before us…"
Nilekani also stated that the Board will actively consider a broad based shareholder consultation process as a critical part of its overall engagement initiatives with all the stakeholders of the Company that are being taken up on a priority basis.
Related read- CEO and MD Vishal Sikka Quits Infosys
Ex-Infosys CFO V Balakrishnan, who has been vocal in demanding a board rejig, said Nilekani coming in as the Chairman is a positive move. "I think all the shareholders will welcome it. Nandan coming in will stabilize the ship," he said.
Nilekani, according to various reports, will stay for a minimum of two years at the company though there's pressure on him to take a five-year term. Nilekani, the architect of Aadhaar, co-founded Infosys 36 years ago at the age of 26. He had quit in 2009 to join the UPA-II government as chairman of the UIDAI and had said as recently as last weekend that he did not plan on accepting a formal position in Infosys.
UB Pravin Rao who will continue as Interim CEO and MD and, also was pleased to welcome Nilekani to Infosys. The Infosys Board will continue with its earlier stated plan to identify a permanent CEO and MD. (Image- Reuters)
Also read- It is below my dignity to respond to such baseless insinuations: Narayan Murthy ; Infosys Shares Down by 10%
Comments
comments