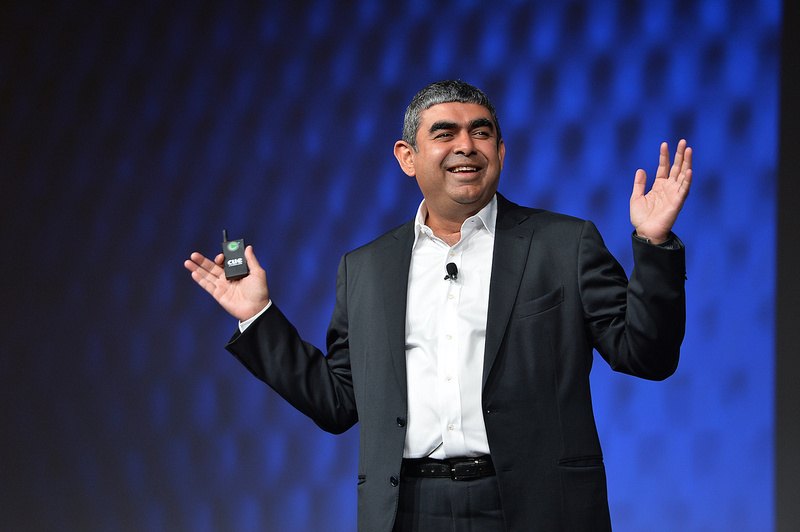 25 August 2017, India:
Just after stepping down as CEO of India's second largest IT company Infosys, Vishal Sikka might be joining Hewlett Packard Enterprise (HPE) as chief technology officer (CTO) as per the report by ToI.
While Sikka stated last week post his resignation that he had no concrete plans post Infosys and that he hoped to spend time with his closed ones, it seems like he has been evaluating multiple options and the one he's most likely to opt for is the job at HPE.
HPE was created in 2015 when it split from Hewlett-Packard. Unlike HP which sells computers and printers, HPE's focus is on data centre hardware and software.
Related read- CEO and MD Vishal Sikka Quits Infosys
After quitting Infosys, Sikka said "It was one of the hardest decisions of my life, but I feel that it had to be done," Sikka, 50, told 'Forbes India' in his first interview since his decision to quit on August 18 caught stakeholders unawares and tanked the IT major's stock to a three-year low of Rs 884.20 on the bourse.
He had said,  "I cannot carry out my job as CEO and continue to create value, while also constantly defending against unrelenting, baseless/malicious and increasingly personal attacks," in a blog post.
Meanwhile, former CEO Nandan Nilekani is back as non-executive chairman to bring back the stability of the company. four directors that include Vishal Sikka, R Seshasayee and two other independent board members — Jeffrey Lehman and John Etchemendy have quit the company.
UB Pravin Rao who will continue as Interim CEO and MD and, also was pleased to welcome Nilekani to Infosys. The Infosys Board will continue with its earlier stated plan to identify a permanent CEO and MD. (Image- thepost24.com)
Also read- It is below my dignity to respond to such baseless insinuations: Narayan Murthy; Infosys Shares Down by 10%