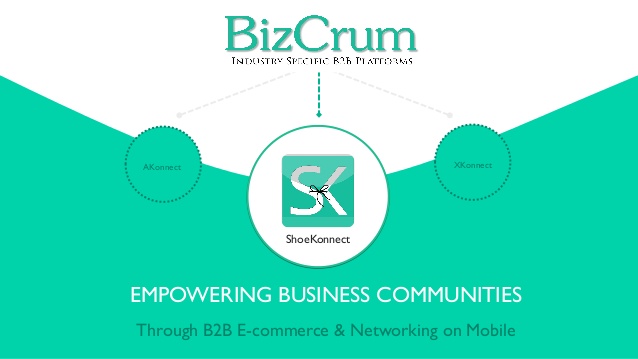 ShoeKonnect, an Agra-based business to business footwear startup has now secured Rs. 3 crores in a funding round from Info Edge. Info Edge is the parent company of Naukri.com and the real estate portal 99acres.com.
According to the company stock exchange filing, with the injection of this fresh funding, the share of Info Edge in the ShoeKonnect has now increased from 20% to 27.27%. Earlier, Info Edge invested around Rs. 3 crores for acquiring a 20% stake in ShowKonnect.
ShoeKonnect is operated and owned by Bizcrum Infotech. Founded by three Delhi University Economic graduates, Chaitanya
Rathi, Siddharth Rastogi, and Siddharth Vij in the year 2014, the footwear startup basically provides a platform wherein footwear enterprises can communicate and connect with each other and thereby expand their businesses.
It is a platform that connects suppliers, manufacturers, retailers, and traders of the footwear industry. Info Edge, on the other hand, has businesses across various domains and it has been playing an active role in the Indian startup ecosystem. Apart from ShoeKonnect, it has invested in several other startups.
In August 2018, Info Edge and WaterBridge Ventures had invested in the health care startup MedCords. In 2017, Info Edge invested in Edtech startups Univariety and Meritnation, and the online photography service platform, Canvera.
Picture Credits: ShoeKonnect