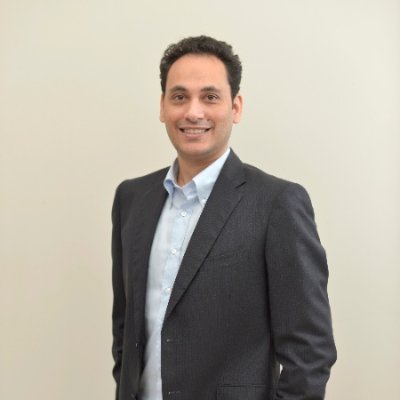 24 July 2017, India:
After leading ItzCash for 12 long years, Managing Director Naveen Surya has decided to quit the company to start his own venture. He has informed the company and staff that his last day at the office will be 31st July, as per the report by ET.
Naveen Surya has inherited his astute business acumen from within the family itself. On completing his graduation in Commerce and Law from Jodhpur, he joined the family business where he learned the basics of business management. During his stint with the family business, he completed his company secretary course from the Institute of Company Secretaries of India. He then moved to Mumbai and completed his post graduation in Management with specialization in Finance.
Naveen was associated with TCS for four years as Management Consultant, where he worked on projects for organizations and institutions like ACC, GE Capital (UK) and UBS (Japan), as per the blog on the website ItzCash.
Related read- Will Snapdeal Accept the Revised Offer by Flipkart?
"I would be in and out of office during the coming week owing to my prefixed meetings and schedule. I would like to thank all our old and current investors who have continuously shown faith and confidence in me…," Surya in the letter seen by ET.
Industry sources ET spoke to commented on the condition of anonymity that it could be that the new management of the company preferred to bring in its own people at the top. "There have been several top-level exits at the company in the recent times, though initially, the new owners spoke about retaining the old management. It now seems they are going to bring in their own men," told another top executive of a payments company in Mumbai.
Recently, Ebix invested Rs. 800 crore in Mumbai-based payment solutions company ItzCash, as part of a joint venture with Essel Group. One of the leading international suppliers of software and e-commerce solutions to the insurance industry, Ebix acquired 80% of the stakes in the company with the investment
Launched in 2006, ItzCash Card Ltd. has evolved from being one of India's first and largest non-bank entity to offer prepaid cash cards to presently, the leading holistic payments solutions company. ItzCash is the first company which has been issued the Certificate of Authorization, by the Reserve Bank of India (RBI) under the Payment and Settlement. (Image- LinkedIn profile)
Also read- India Likely to Change the Current Financial Year, Adopt Jan-Dec: FM Minister Arun Jaitley