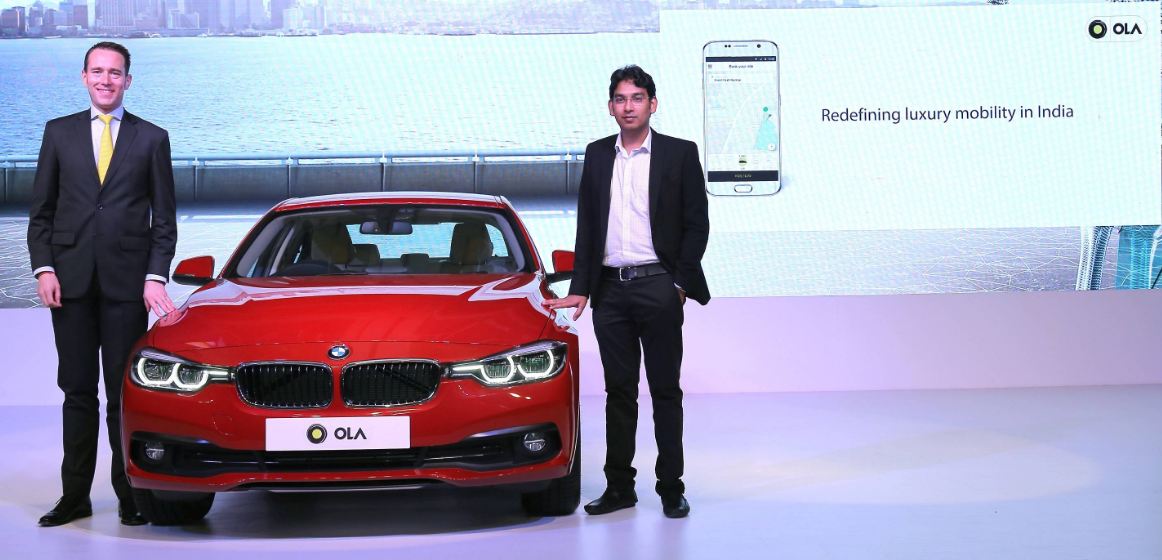 24 July 2017, India:
Bengaluru-based Ola has invested Rs. 100 crores in its car leasing business Ola Fleet. The SoftBank-backed Ola had invested Rs 50 crore in the unit in February this year.
According to documents filed with the Corporate Affairs Ministry, the proposal for Ola investing Rs 100 crore into Ola Fleet Technologies was accepted by the board of the car leasing arm last month, ET reported.
Earlier this year, Shalabh Seth was appointed as the CEO of Ola Fleet. Ola, one of India's most popular mobile app for transportation, integrates city transportation for customers and driver partners onto a mobile technology platform.
Also read- Uber's Cultural Change Recommendations, Why Your Every Startup Must Follow It

Ola, previously know as OlaCabs was founded on 3 December 2010 by Bhavish Aggarwal, currently CEO, and Ankit Bhati. As of 2017, the company has expanded to a network of more than 600,000 vehicles across 110 cities. In November 2014, Ola diversified to incorporate autos on trial basis in Bangalore. Ola provides different types of service, ranging from economic to luxury travel. The cabs are reserved through a mobile app and the service accepts both cash and cashless payments with Ola money. It claims to clock an average of more than 150,000 bookings per day and commands 60% of the market share in India. November 2014 Ola also started on-demand auto rickshaw service on its mobile app in Bangalore, Pune and now available in 73 cities.
Meanwhile, Uber is struggling to find the appropriate person to lead the company. Nikesh Arora being one of the frontrunners for the position of Uber's CEO, other contenders to run Uber are Susan Wojcicki of YouTube, Adam Bain, Twitter's former chief operating officer, David Cush, a former CEO at Virgin America and Thomas Staggs, an ex-COO at Disney (Image- ET Auto)
Related read- Losses, Cases, Sexual Harassment: Can They Make Uber Story Great Again?
Comments
comments