Data from research firm Antenna claimed that everyday U.S. sign ups for Netflix have surged in the initial few days after the video streaming behemoth's password sharing crackdown came into effect on May 23, 2023.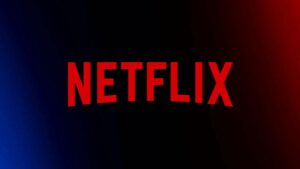 The news led to the rise in company's share price in early trading by 2.3 per cent, amounting to $418.92.
Trying to find unique ways to mint money in an uncertain market and a recessing economy, the video streamer turned to monitor the sharing of account passwords with friends and family— a sudden change in the strategy of the company which once propagated- "Love is sharing a password."
Previously. Netflix had brought up a forecast which revealed that more than 100 million households had shared their log in credentials with people outside their homes. Under the new rulings, U.S. subscribers can add a member outside of their homes for an additional subscription sum of $8 every month.
The strategy implemented by the company to monetise the sharing of password seems to have paid off as the company registers 100,000 daily sign ups on both May 26 and May 27, as per a report published by Antenna.
The video streamer, which has extended the password sharing crackdown to over 100 other countries, did not say anything on the initial results from its implementation.
Netflix witnessed its four largest days of U.S. user acquisition as soon as the amendment was implemented in the last 4.5 years since Antenna has been covering and analysing the activities of the company.
According to a report by Antenna, the latest surge also crossed levels seen during the beginning of Covid 19 lockdowns in March and April 2020. Antenna sources data from third party data gatherers that keep track of online purchase receipts, credit, debit and banking data information with required permissions.
HOW DOES PASSWORD SHARING AFFECT NETFLIX?
The company claims to have lost subscribers rapidly during April 2022 for the first time in 10 years, causing its stock to plummet. Thus, in an attempt to suppress password sharing and to restore its lost revenue, the video streamer will now make it mandatory for all users to pay for its content. A survey conducted by a research organisation Time2Play suggests that approximately 80 per cent of Americans who stream content from shared accounts wouldn't get their own if they couldn't share it.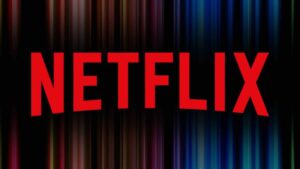 Half a decade ago, Netflix encouraged subscribers to share passwords as it wanted its content to reach a wider audience and encourage more people to subscribe. This strategy seemed to have paid off really well as the company saw an increase in subscribers every quarter until the last one, for the last 10 years. Now, the streaming giant is all set to reverse its strategy in order to boost subscriptions.
In early 2023, Netflix stated that it was likely to start crackdown on password sharing of accounts by its subscribers all over the world. The online streaming giant soon introduced a method by which it would monetise password sharing and enable users to switch their borrowed profiles into new accounts and subscribers sharing their accounts will be able to create sub-accounts to pay for their family members or friends, according to a report by CNBC. Each additional member is supposed to pay their subscription fee each month.