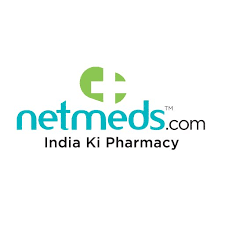 01 September 2018, India:
Online pharmacy Netmeds has raised $35 million in Series C round of funding. Southeast Asian business conglomerate Daun Penh Cambodia Group and existing investors Sistema Asia Fund and Tanncam Investment participated in the funding round.
The company will use the fresh capital for expanding its reach through marketing efforts and enhance customer experience by expediting delivery and increasing its stock.
Pradeep Dadha, founder, NetMeds said, "The money would be used to ensure that the company 'stayed the course' with regard to the extraordinary double-digit month-on-month growth it has enjoyed since inception."
Pradeep Dadha added, "We fully expect and are prepared to welcome millions more Indians as members of the Netmeds family. These regulations are something that we and other stakeholders have worked hard on for more than 3 years. Their passage is a big win for many, but, the biggest winners are the people, who are now assured unrestricted access to affordable medicine, no matter where they are."
Oknha ING Bun Hoaw, a recognized visionary business leader in Cambodia said, "We were very impressed with Mr. Dadha's family legacy in healthcare and the idea of building a business that would not only succeed as a venture but would also improve lives. That has been our goal in Cambodia and we are proud to play a part in this, and excited about our expansion into one the world's largest and fastest growing economies."
Anthony Galliano, Chief Executive Officer, Cambodian Investment Managementid, said, "Netmeds continues to astonish on the upside with outstanding execution on plan and strategy and performance beyond expectations. I remain firmly confident and inspired by the management team and am pleased with the further financial commitment by Tanncam Investment."
Kirill Kozhevnikov, MD and Partner, Sistema Asia Fund Advisory, said, "We continue to believe in India as a huge and fast growing market, in the online pharmacy business as one of the hottest sectors in Indian e-commerce, and in the strong founding team as an enabler for Netmeds' leadership in the space."
Dr Philip Zimmer was investment adviser for this transaction.
Dr. Philip Zimmer said, "We did a lot of in-depth analysis before we recommended getting into this deal. We met Pradeep Dadha and his team, and were thoroughly convinced that they had the vision and the profound experience to scale this business and become one of India's great brands in e-commerce."
Netmeds was founded by Pradeep Dadha in 2010. It is online pharmacy. It offers authenticated prescription and over-the-counter medicine besides health products.
(Image – Netmeds)
Comments
comments