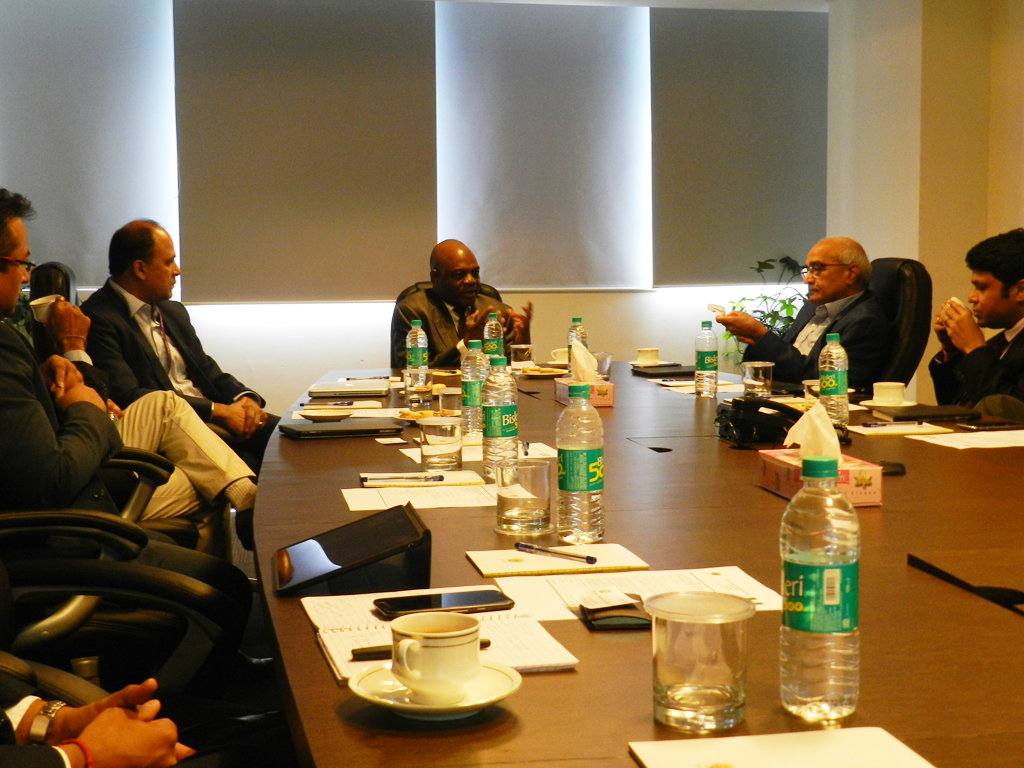 15 April, 2016, Pune: The Permanent Secretary of the federal ministry of communications of Govt. of Nigeria, Arc. Sonny Echono visited global consulting company Nihilent's headquarters here in Pune recently. Echono met with the senior leadership at Nihilent, including the CEO, LC Singh, and agreed to collaborate with the company in the area of eGovernance and related projects.
Nihilent has been leading the eGovernance effort in Nigeria from 2014 by associating with the country's IT development agency (NITDA) to evaluate and recognize stellar eGovernance initiatives there. The NITDA-Nihilent eGovernance Awards have achieved the distinction of being a recognition program with a rigorous evaluation procedure and employing a scientific framework.
The permanent secretary gave a brief on the current state of IT engagement for public service in Nigeria, and stressed on the need for effective implementation of an eGovernance master plan. He also mentioned the importance of leveraging ICT for learning and skill development in the country, and the steps being taken by the government to facilitate the same. The Nihilent team proposed a set of strategic initiatives around certain key areas which they are prepared to help the Nigerian government with, including youth development and employability, change management and enhancing technology capability in Nigeria.
Echono said that the Nigerian government was very appreciative of Nihilent's efforts. He added, "it was a wonderful opportunity to further develop the existing partnership between Nihilent and the Government of Nigeria. This is in line with our plan to leverage ICT to improve efficiency, fight corruption, increase Govt. revenues, and create jobs for youth. A lot of similarities exist between Nigeria and India, which should make it easier to adopt and replicate the work done here in India. The role of Nihilent in this endeavour is most valuable."
LC Singh echoed the permanent secretary's thoughts saying, "It is our pleasure to be hosting the permanent secretary at our office and to be proposing a host of initiatives. We are committed to helping Nigeria become a digitally transformed economy, and eGovernance will continue to be a key focus area for us in the country."
Also Read-
Flipkart's New CEO Goes For Revamping The Company's Strategy; Cuts Expanses To Increase Gross Profit
Oyo Rooms Ventures Into Leasing Hotel Business Under Its Program Oyo Flagship