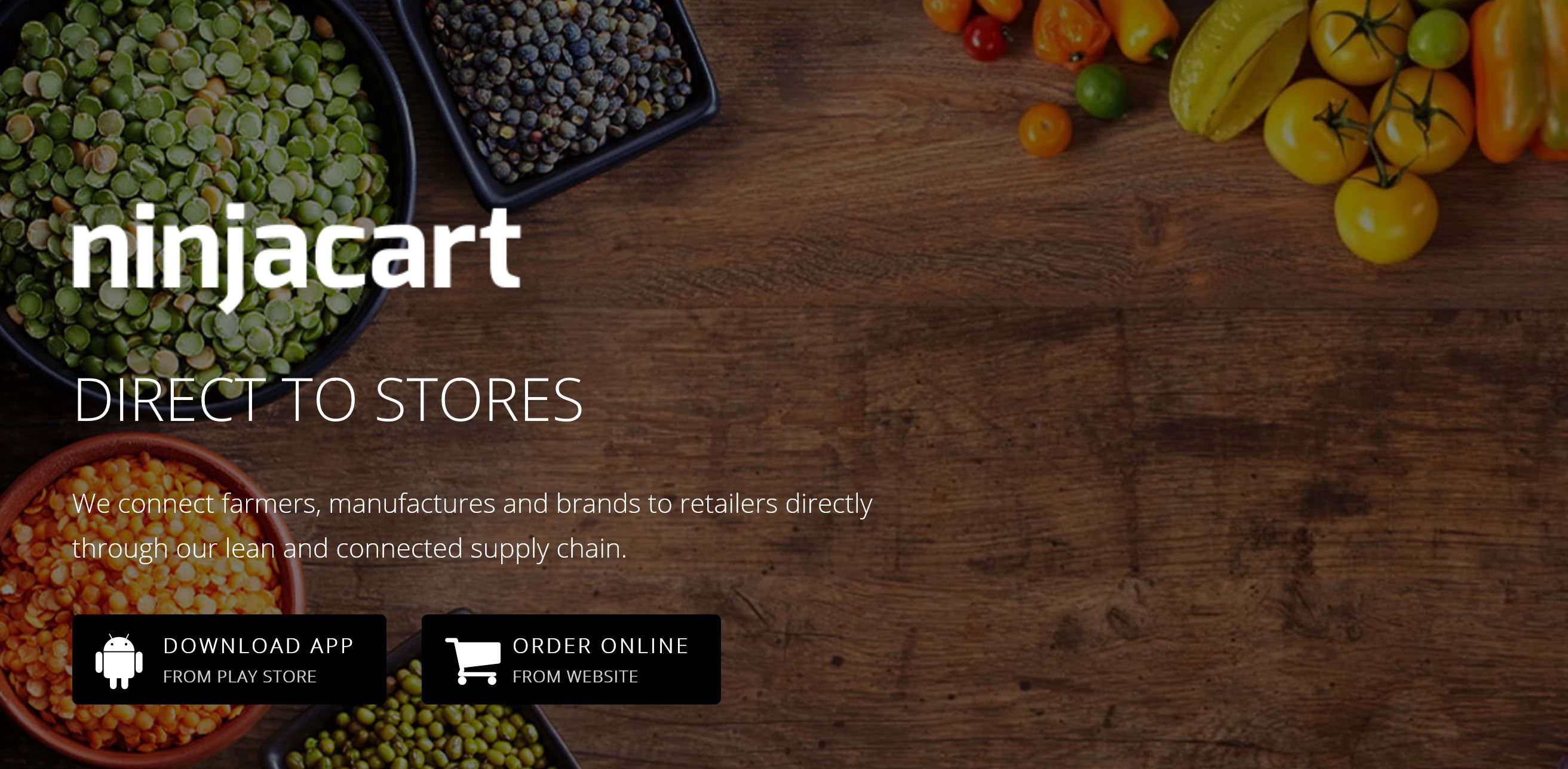 7 March, 2016, Bangalore: In its recent round of funding, Ninjacart has managed to acquire a funding of Rs 20 crore in a round led by Accel Partners. The round was also witnessed by Qualcomm Ventures, Singapore-based M&S Partners and ZopSmart, the parent of online grocer ZopNow.
Headquartered in Bangalore, the company deals in connecting farmers and brands directly to supermarkets and kirana stores though its online platform. By using this platform, supermarkets and kirana stores can source their materials such as fresh fruits and vegetables, staples and FMCG goods directly from farmers and brands. Ninjacart plans to utilize the raised amount in enhancing its technology, hiring new talent, inves in supply chain infrastructure etc.
Commenting on the raised amount, Thirukumaran Nagarajan, CEO, Ninjacart  "Due to marginal farming, poor logistics and zero market information, a number of middlemen get involved in sourcing the produce from farmers to markets. As a result, the farmer gets only one fourth of what the consumer pays."
The company has been working very closely to build a platform which is not only beneficial for the supermarket but also to the farmers. India still drives a heavy chunk of its economy from agriculture but country's farmers have been facing a tough music from ages and despite of lot of efforts and farmer centric policies from the government, still many of them die by commenting suicide. Ningakart is a podium that works on providing healthy deals to farmers and in return, supermarkets and kirana stores get a good quality product.
Image- staticflickr.com
Also Read-
SigTuple Acquires Funding From Flipkart Founders, Accel Partners and Other Investors
Systemantics Gets Backing From Nandan Nilekani And Accel Partners