The standing electric scooter by Niu will be available in China, Europe, and North America. Also, the scooter will be available in two versions by this summer.
NIU kick scooter
Niu has experience with providing affordable products. Their Niu Kick scooter is still a hit in the US market, after its launch in 2019. The company also found its place NASDAQ list, known as a prestigious list.
The company started out with lithium-ion battery sales, shifted to electric moped's, and now currently releasing its first-ever electric standing scooter. The interesting thing about the scooter is that there is no need for any license, but is still faster than a cycle or skateboard.
Pro Niu scooter– In the different locations, the scooter will be sold in different versions. The Pro is the one with 19.8mph top speed in the US and 15.5 mph standard top speed in Europe. Both will have a 50 km range (32 miles). for a full charge, the time taken is 7.5 hours.
Sport Niu scooter– The sport version in the US will have a 17.5 mph top speed, while the European version is the same as a pro. The range would be around 40 km (30 miles) with a full charge of 5.5 hours.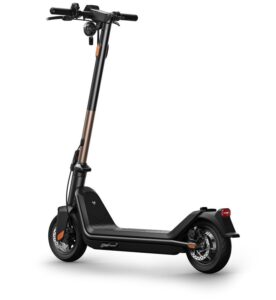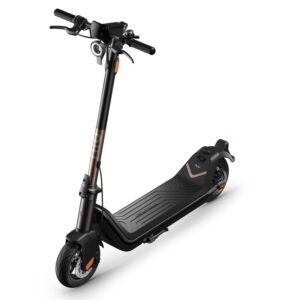 All the versions are water-resistant and can be carried around in folded form. The pro version uses a lithium battery pack of 486Wh, while sport uses a 365Wh battery pack. Both have 350W motor and 300W motor respectively for pro and sport.
The design is simple and convenient, most importantly affordable. The lowest price of the scooter is $500, which makes it easy for anyone from student to working professional to use the flexible standing scooter.
Besides, there is no need to exercise, better than cycling.  The rest of the details are yet to be released by the company.
Niu Moped
The electric Moped has a classic Vespa look, with an affordable range of $2000. Compared to shared drives, the price is convenient for frequent casual travels on a regular basis. Technically, there are much cheaper versions, but the technology in Niu is impressive with connectivity and diagnostics.
Considering the local US market in scooters or two-wheelers, the country is lacking behind. The success of Moped in America is a combination of both the market availability and their unique technology.
Currently, Niu is most popular in New York City, however, from last year they have been focusing on other states, Washington, Austin, Miami, San Diego, and San Francisco.