Niyo, a Bengaluru-based neobank startup, has secured $100 million in a Series C round of funding led by Accel and Lightrock India with participation from existing investors Prime Venture Partners, Beams Fintech Fund, and JS Capital.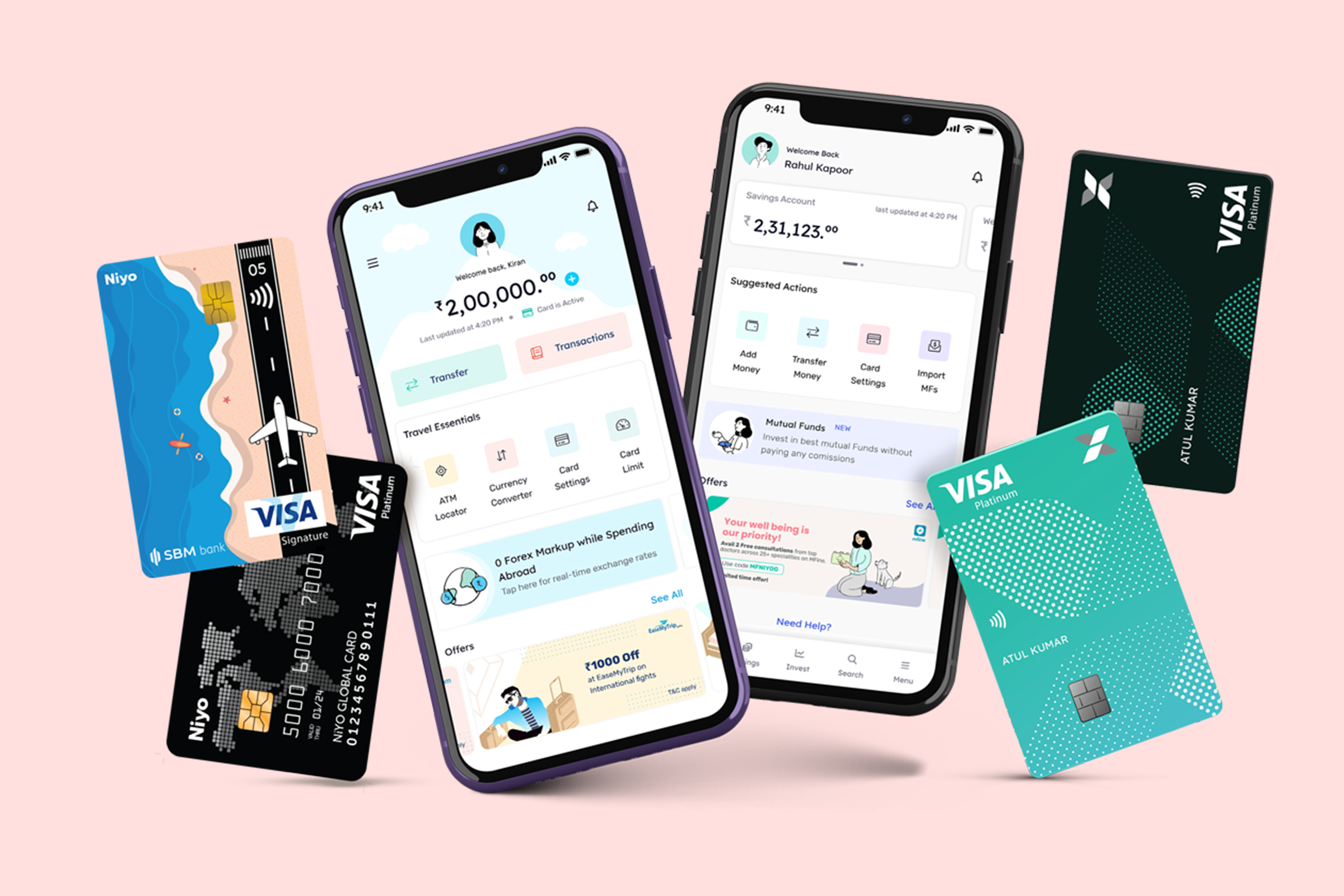 The proceeds, according to the company, will be used to fund product development, marketing & branding, expand the company's distribution network, and attract top talent across all functions. The fresh capital comes around 30 months after it bagged $35 million in its Series B round. Horizons Venture and Singapore's Tencent led the round back then, with JS Capital participating. Niyo has now secured over $150 million from institutional investors in three rounds, including this Series C round.
Vinay Bagri, Co-founder and CEO of Niyo said in a statement, "We have always strived to offer tangible value and a delightful experience to our customers. In the process, we are transforming the way India banks. We are excited to partner with Accel, Lightrock & Beams on our journey as we look to accelerate the mission of taking pathbreaking digital banking products to millions of users in India and positively impact their financial well-being."
Niyo was founded in 2015 by IIM Calcutta alumnus Vinay Bagri and mobile application & payments veteran Virender Bisht. The startup focuses to build a technology-enabled as well as value-added product and service offering layer on top of existing banking infrastructure in order to provide a comprehensive digital banking experience to its retail and SME customer base. Niyo Global, Niyo Money, NiyoX, and Niyo Bharat are the four products that the company offers.
In collaboration with banks, it provides digital savings accounts and other banking solutions. It currently serves over 4 million customers through its banking and wealth management offerings, with over 10,000 new users enrolling daily to its platform. The company claims to process more than US$3 billion in transactions, making it India's largest consumer neo-banking platform. Niyo paid an undisclosed sum for the personal finance company Index in June of last year. The firm currently employs more than 500 personnel, with over 250 of them dedicated to technology, product, and design.
Niyo is also seeking to get a non-banking finance company (NBFC) license, and the company plans to offer insurance products to its customers in the second half of 2022. Niyo competes with Open, Jupiter, Falcon Edge-backed Fi, and DST Global-backed Zolve in India's thriving fintech industry. While Open raised $100 million last year and is in talks for a fresh round at a unicorn valuation, Jupiter received $87 million in funding from Tiger Global Management in December 2021. Likewise, Fi has secured $50 million in a Series B funding round from B Capital Group, Falcon Edge, among others.