If you are planning to buy a new smartwatch under the price bracket of Rs.4000, then here we have got you covered with a new smartwatch that was recently launched by the leading smartwatch maker, Noise. It's the new NoiseFit Halo.
Offering you a brief preview of the wristwatch, this smartphone has a quality design and a host of capabilities. The front of the phone has an AMOLED display and a premium-looking metal structure. Speaking of features, the smartwatch has several decent ones, like support for a variety of watch faces, the most recent health-related functions, and training modes. Here is all you need to know about this new smartwatch from Noise if you are thinking about purchasing a new one:
NoiseFit Halo – What does it feature?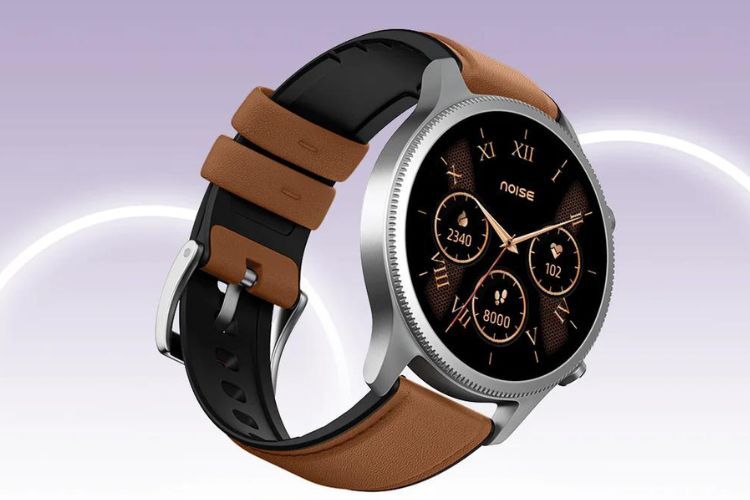 Starting with the specifications, let's go on! The smartwatch has been outfitted with a premium-looking AMOLED Screen that is about 1.43 inches in size and supports a maximum resolution of 466×466 pixels, as we have already stated while giving you a brief overview of the device.
You may experiment with a wide variety of watch faces on its AMOLED screen as well! For their new NoiseFit Halo smartwatch, Nosie promises to support more than 150 watches.
Then, as we said before, there are specifics concerning the design side, where premium metal will be used for the finishing touches. Moreover, Noise offers six different color choices, leather, textured silicones, and regular silicone straps.
Speaking more specifically about the technical aspects, the wristwatch supports Bluetooth calling thanks to the new TruSync technology, which will make it easier to link your gadget with an iPhone or an Android phone.
More specifically, the NoiseFit Halo wristwatch has several health and fitness functions, including a heart rate sensor, a specialized SpO2 sensor, a sleep tracker, and different breathing strategies to help you work out more effectively. Also, the NoiseFit App will enable you as a user to view all of your health-related information.
On the subject of battery life, the business asserts that the smartwatch would have a battery life of around 7 days after only one charge. Moreover, the IP68 Certification will provide you with safety protection.
NoiseFit Halo – What's the price?
Talking about the pricing side, here the new smartwatch has been launched for a premium pricing of Rs.3,999 which makes it a great smartwatch for the price. If you are planning to buy this smartwatch, then you will be able to buy the smartwatch via the Amazon India platform right now.