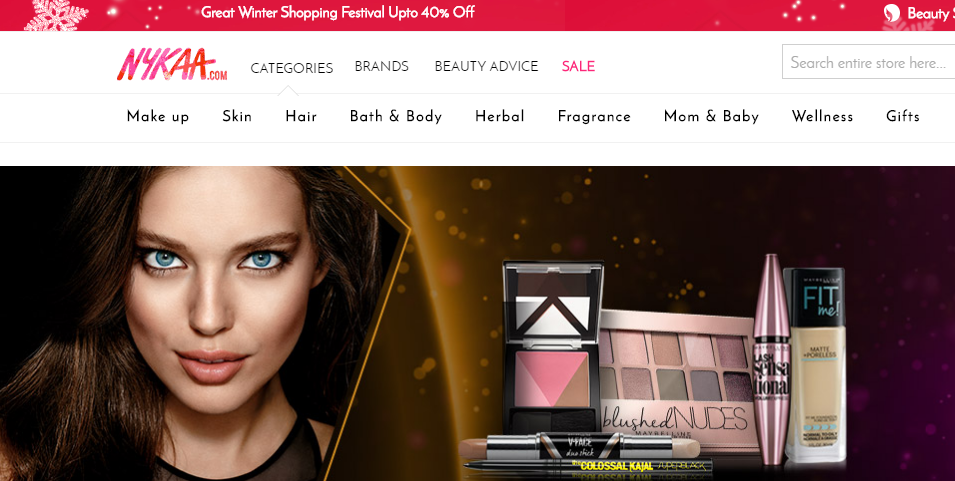 09 December 2016, India :
Nykaa has roughly raised around Rs. 16 crore in turn of 1.99% stakes. Max I Ltd (a wholly-owned subsidiary of Max Ventures and Industries Ltd) has acquired 2,69,955 shares of Rs 10 each of FSN E-Commerce Ventures Private on December 8, 2016, which represents its 1.99 per cent equity capital as per BSE filing.
Founded in 2012, Nykaa is India's premier online destination for beauty & wellness. With over 200 brands, 6000 products and delivery across India, it strives to be the one-stop-shop for the consumer. The company retails only 100% authentic products sourced directly from brands (a rarity in the market!) and provide a superior delivery experience – all reinforcing a deep commitment to the customer.
Founder and CEO Falguni Nayar told PTI in August that Nykaa will be raising about Rs. 80 crore by diluting 10% of equity. The online retailer is also looking at omni-channel presence to achieve growth targets and plans to open nearly 26 more outlets by 2020. PTI
Also read-