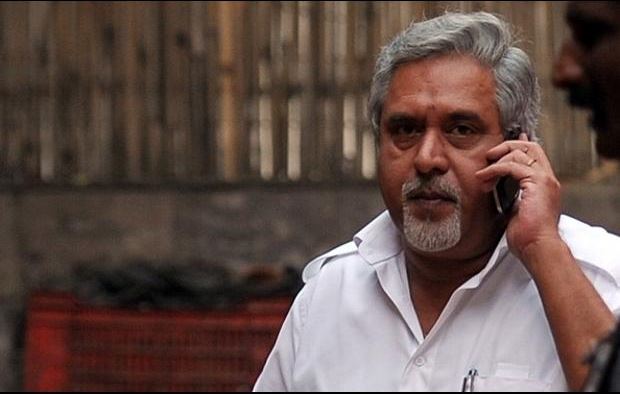 Cybersecurity has been a major concern in the later half of the year. After a series of hacks right from Mark Zuckerberg to Rahul Gandhi, the latest prey to hackers is Vijay Mallya. Today early morning around 3, Mallya had tweeted from his account that his account has been hacked by the group called Legion and that they're blackmailing him.
My account has been hacked by some one called Legion who are Tweeting now in my name. Simply ignore. Will fix this .

— Vijay Mallya (@TheVijayMallya) December 8, 2016
Outfit called Legion has hacked my e-mail accounts and are blackmailing me !! What a joke.

— Vijay Mallya (@TheVijayMallya) December 8, 2016
At IST 10:26 HRS, Legion attacked Mallya from his personal account with a series of sensitive and private information.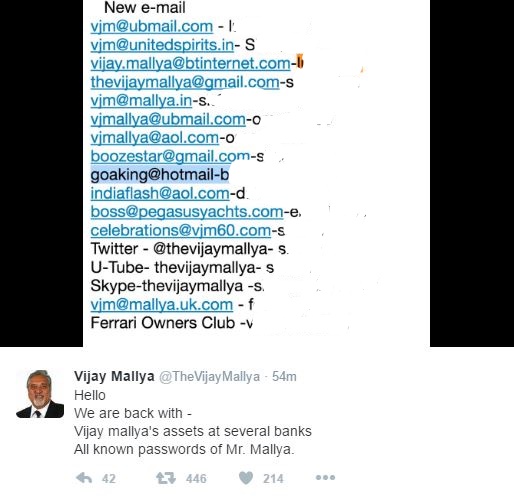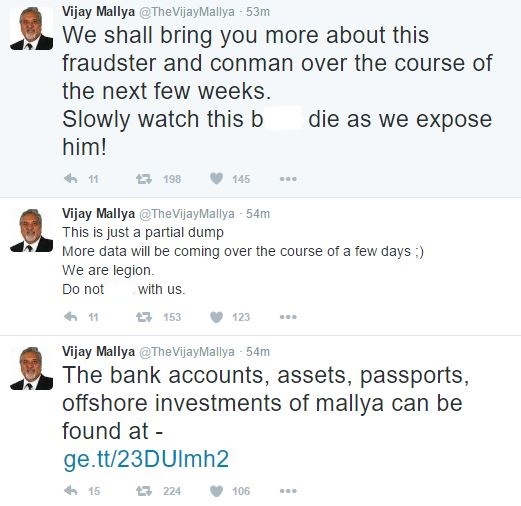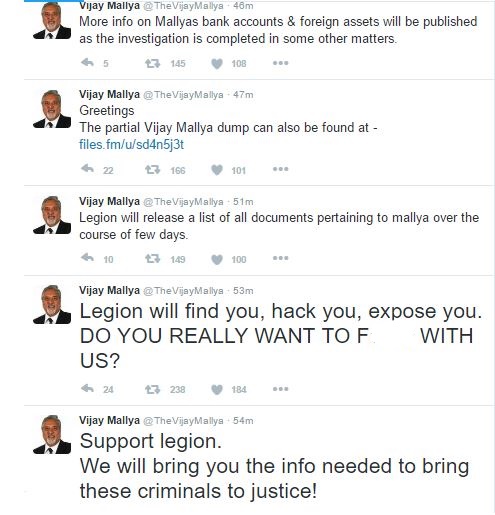 *Passwords and profanity has been edited.
It was not just a dump of his personal information, but a few other information regarding his stay in UK and investment reports have been disclosed.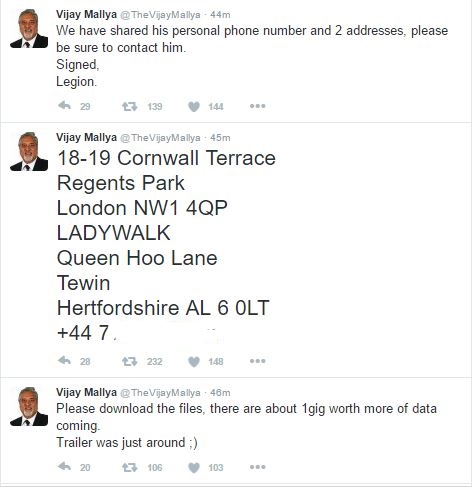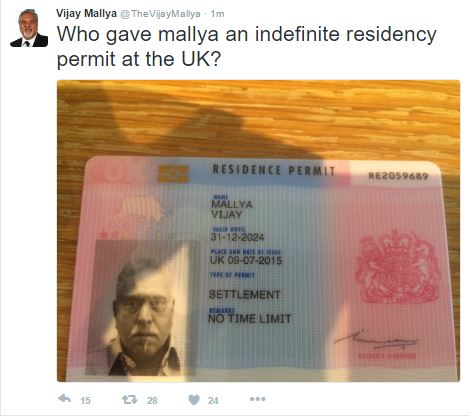 There were still many tweets from the Legion group, but the account got back in control of Mallya and the tweets have been deleted. But the people who had the opportunity to witness the tweets are definitely having their share of fun.
Legion are the ones who had Their Bank Account in SBI that's why they targeted @TheVijayMallya ????

— Anmol Katiyar (@Anmol_77) December 9, 2016
Woohoo! Vijay Mallya's asset details have been hacked into! Legion, we love you. Get all scum bags.

— PriyaRaju (@PriyaRaju) December 9, 2016
May every day be a friday and May each day we get a new Vijay Mallya and hacking details

— GAMMAA (@yourtypo) December 9, 2016
Also Read: Congress' Twitter Account Hacked ! Who's Next?