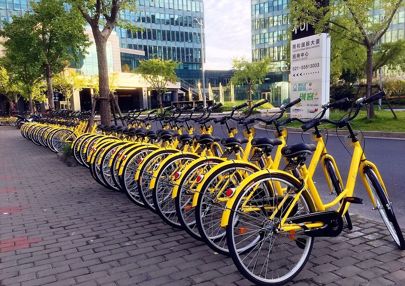 15 January 2018, India:
Chinese Bicycle Rental Startup Ofo has partnered with Paytm to offer its services in India. The startup is going to launch its services in seven cities: Ahmedabad, Bangalore, Chennai, Coimbatore, Delhi, Indore and Pune.
Rajarshi Sahai, Director of Public Policy and Communications, Ofo said, "Our bicycles are technology-enabled and accessible via our app that supports more than 32 million daily rides. In India, we will be supported by Paytm to ensure seamless transactions for our users. Global quality standards ensure our bicycles are light, robust and a joy to ride."
According to Ofo, its service is dock-less, which means the bikes are distributes around the city or campus to be rented per trip instead of dispersing them from one station.The bikes are tracked via GPS, and can be located by users, paid for and unlocked using their smartphones.
Kiran Vasireddy said, "Building a sustainable low emission last-mile transportation system and addressing congestion issues is a key need in our country. We are excited to partner with ofo bikes to power seamless mobile payments for its bike sharing services in India."
Ofo will compete with Ola Pedal, Zoomcar's PEDL, Letscycle, Rentomo, RentOnGo, YuLu and Wicked Ride in India.
Ofo was founded in 2014. It provides its services in over 250 cities across 20 countries. The company has connected more than 10 million bikes. The company claims to have over 200 million global users.
(Image – Wired UK)