Ola Electric Mobility, the Bangalore-based electric two-wheeler maker, has started to install its Hypercharger charging network across the country, only days after delivering its S1 and S1 Pro electric scooters to customers. Ola Electric's CEO and co-founder, Bhavish Aggarwal, took Twitter to share the updates while also outlining the company's objectives to strengthen its charging infrastructure in the coming days.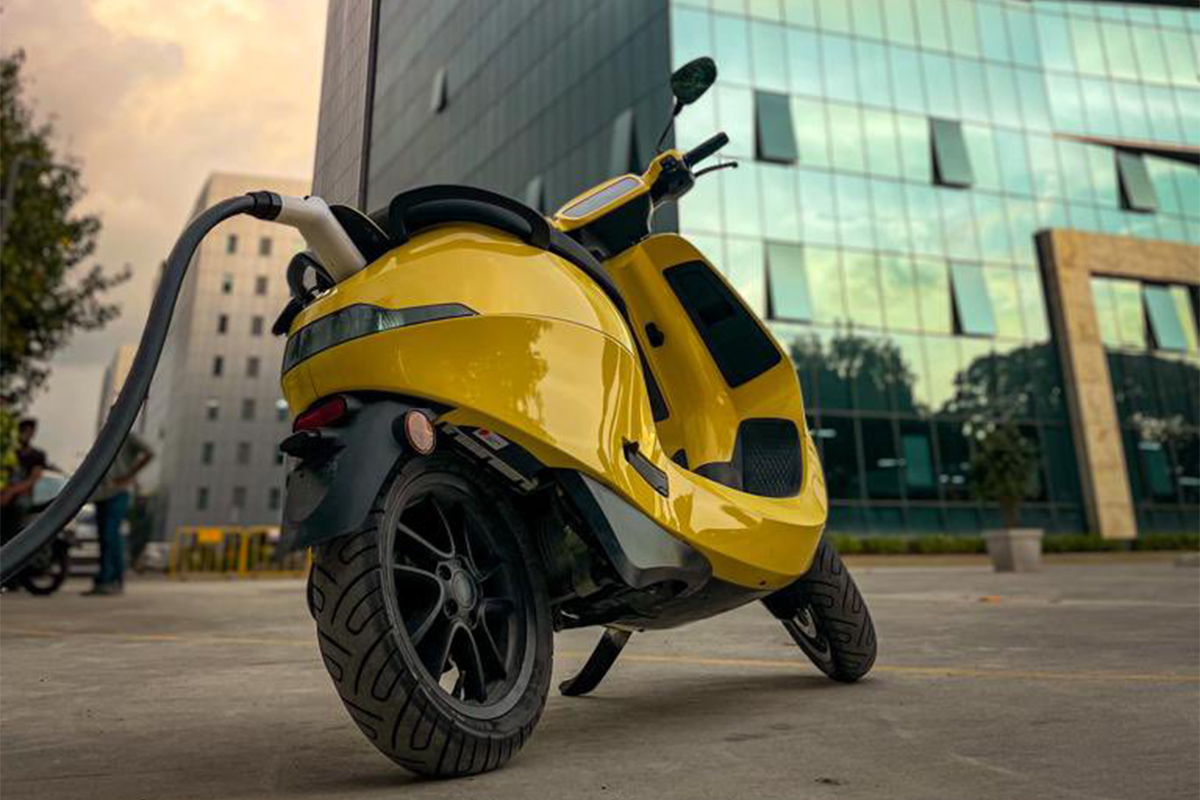 Aggarwal tweeted saying that Ola Electric plans to install over 4,000 charging points for its electric scooters across India before the end of the year. To fulfill its S1 and S1 Pro customers charging needs, the Hyperchargers are currently being installed across public places such as BPCL petrol stations and residential complexes. The Ola Hypercharger network will be fully functional in 6 to 8 weeks.
Ola Electric is also likely to forge its partnership with Bharat Petroleum Corporation Ltd. (BPCL) in order to strengthen the charging infrastructure. The company is also active in talks with builders, real estate developers, and many others in the real estate market about teaming and installing charging points on their premises. While the charging service is free for the first six months, the electric two-wheeler maker is likely to charge users at some point. The cost of charging cost may vary depending on where you live in the state.
Ola Electric announced the installation of its first Hypercharger point at the Ola Campus in October. The company previously confirmed plans to set up the world's "widest and densest" electric two-wheeler charging network. The startup intends to install more than 1 lakh charging stations in 400 cities.
The Hypercharger facility offered by Ola claims to charge its e-scooter batteries from 0 to 50 percent in just 18 minutes, giving them a half-cycle range of 75 kilometers. A home-charging unit, on the other hand, is included with every unit ordered. The Ola Hypercharger promises a smooth charging experience for customers. All that is required is to arrive at a Hypercharger Network station and connect the electric scooter to a charging outlet. The status will be accessible in real-time via the Ola Electric app, which will also allow payment for the service.
The company's website provides a city-wise plan of charging network locations, which include most Tier I and Tier II Indian cities served by its Hypercharging network. Although the company's foray into the electric two-wheeler market was a massive success, many have pointed to a lack of charging infrastructure as one of the major barriers to EV adoption in India.
Ola recently started delivering its Ola S1 and Ola S1 Pro scooters. The deliveries, however, were originally slated to take place between October 25 and November 25 but were later pushed to late December due to production issues due to the global chip shortages.