Binance, the cryptocurrency exchange, said in an email to subscribers on Wednesday that it will continue to operate in Ontario after successfully working with Canadian regulators.
After cooperating with Canadian regulators, Binance will continue to operate in Ontario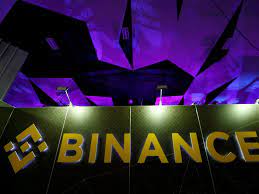 Following efforts by the Ontario Securities Commission (OSC) against other crypto exchanges accusing them of non-compliance with rules, Binance informed users in June that it would be leaving Canada's most populated province. Users in Ontario should cancel their accounts by December 31st, according to Binance.
Binance has ceased operations in Canada's most populous province, ostensibly to avoid following in the footsteps of other cryptocurrency exchanges that have faced legal action for allegedly failing to comply with Ontario securities laws.
Binance's withdrawal comes after the Ontario Securities Commission (OSC) published a Statement of Allegations against Bybit last week, accusing the crypto exchange of violating provincial legislation. OSC had issued statements of accusations against two additional crypto exchanges, Poloniex and KuCoin, in the previous 30 days, alleging that they, too, had failed to comply with Ontario's standards.
The OSC issued a warning to crypto-asset trading platforms on March 29 that if they want to operate in the province, they must contact OSC employees or face regulatory action.
Platforms have until April 19 to consider how to put their operations in line with the new regulations. It's unclear whether Binance has contacted the OSC. Binance, according to a business spokeswoman, does not comment on specific regulatory problems.
According to the spokesman, the company urged Ontario-based consumers to shut down any active positions and provided them till the end of the year to withdraw their assets.
Regardless of the specific conditions, the universe in which Binance is welcome to do business has shrunk recently. A financial authority in the United Kingdom issued a warning on Saturday that Binance was not authorized to operate there, while Japan's securities regulator issued a similar remark on Friday.
"However, as a consequence of continuous and good cooperation with Canadian regulators, Binance in Canada has been successful in taking its initial steps on the regulatory path by registering with FINTRAC in Canada as a Money Services Business," Binance told its users in Ontario on Wednesday. The national financial intelligence agency of Canada is FINTRAC.
"While we pursue full registration, this registration permits us to continue our activities in Canada and resume business in Ontario," Binance stated.
The OSC did not immediately respond to a request for comment from CoinDesk.
If you find this article informative then do not forget to share it with your friends and family!
Also read: RBI in favor to introduce basic version of CBDC with minimal disruption on monetary policy