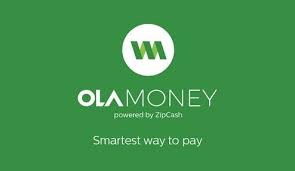 08 December 2017, India:
Cab sharing firm Ola has appointed Nitin Gupta,  PayU India co-founder and former chief executive as CEO of Ola Money. According to reports, a company spokesperson confirmed that Nitin Gupta is joining to lead Ola Money and the company's financial services business.
According to an ET report, the company is looking to leverage the high frequency and data of the captive customer base, and could also be eyeing a payment bank license for the business.
Nitin Gupta joined PayU India in 2011. He left the company after PayU bought its rival Citrus Pay
Ola money was launched in November 2015. It is the ride-sharing firm's cashless payments service for its customers. It can be used for cashless payments to several other brands besides cab bookings, includeing Lenskart, BookMyShow, Oyo Rooms etc.
Earlier, the company had appointed Rushil Goel as head of Ola Money in 2015. Goel quit the job during second half of 2016.
The ride sharing firm has been aggressively marketing its wallet as the preferred payment option. The company bought a majority stake in ZipCash, and used it to power its cashless payment system.
The company integrated the UPI (Unified Payment Interface) on its platform in April, which allowed its customers to use their UPI IDs to pay for rides. Before that, the company allowed only debit card, credit card and its own wallet Ola Money to pay for rides.
(Image – TeleAnalysis)