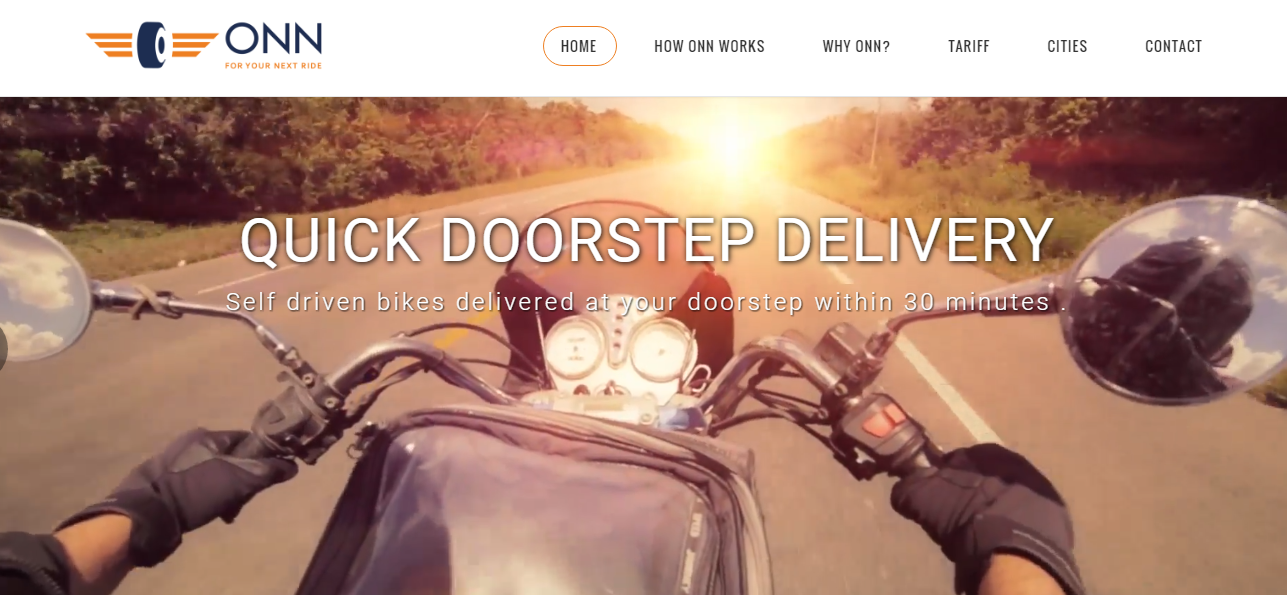 5 December 2016, India :
On-demand bike rental platform ONN Bikes has raised an undisclosed amount of funding from Grace Capital Ventures. The six months old startup, launched in May 2016 by Namit Jain and Shanky Munoth was a part of the incubator launched by Z National Labs.
"We started in June 2016 and till mid October, we were only dealing with the B2B market. Our focus was to have certain revenues coming into the system to stabalise in the B2B segment, and then get into B2C, where lots of cash burning is involved. We tied up with companies such as Ecom Express, Swiggy, Ola and Uber, who take bikes from us on a lease basis," said Jain while talking to vccircle.
Onn Bikes delivers self-driven bikes at your door step within 30 minutes of order. It has an exciting range of bikes from gearless trendy scooters to stylist sports bikes ranging between as low as Rs. 99 for 4 hours and as high as Rs. 999 for a week.
The company plans to utilize the fresh funds for business expansion in Jaipur and Pune and around 54 more cities and tourist destinations in next couple of years. ONN aims to develop its technological base to further minimize human involvement in the routine ground operations.
Also read-
Comments
comments