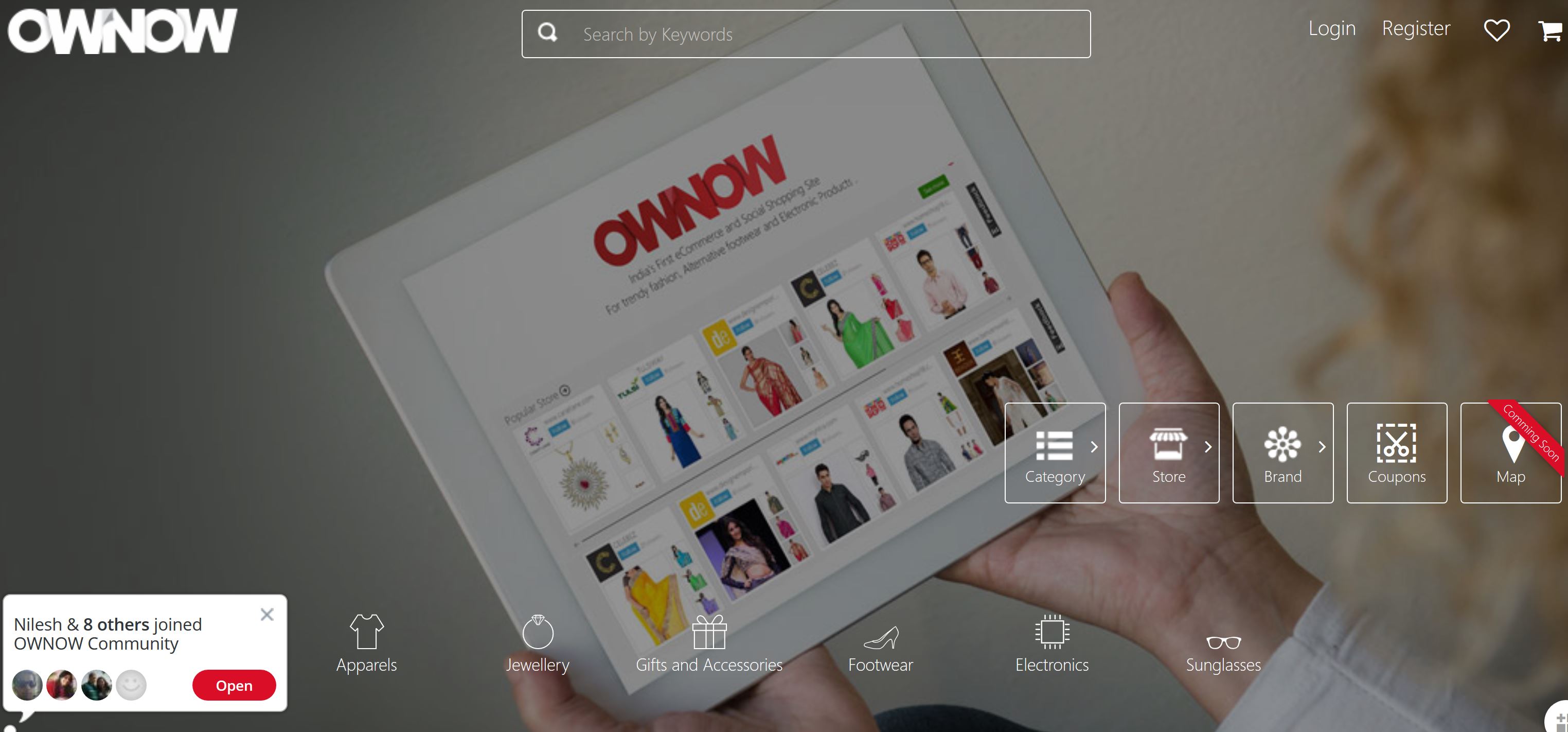 Social Commerce: Facts and Figures
In the year 2013 there were 86.7 million social network users in India, this number is expected to touch 197 million active users by 2017. Full report here.
The data of 'We are Social' suggest that India has 242 million active internet users. Moreover, as per the Reports by Cisco, India, the second largest smartphone market globally, is estimated to witness tremendous growth in the number of smartphone users, to be around 650 million in the next four year. According to Internetlivestats, Indian internet users represent 19% of world's share and exhibits highest yearly growth rate.
With such massive population of India able to access internet and various apps over the smartphone, e-commerce industry is undergoing an exponential growth. Also, this vast population of internet users combined with social network users has given birth to a new segment within e-commerce: Social Commerce. Augmenting potential of the online retail in the country today is pushing many growth opportunities for the business.
Social commerce refers to involvement of social media in e-commerce at levels of social interaction and user contributions in online buying and selling of products and services. The term social commerce, sometimes abbreviated as 'S-ecommerce', was introduced by Yahoo! in November 2005. Social Commerce is a new tool being used in online retail models or marketing strategies that incorporates social networks and/or peer-to-peer communication to drive sales.
About Ownow.com
How can this booming segment go untapped? Indian ventures already are coming with their own variety of social commerce platforms to leverage this opportunity. Ownow.com, an Indian Social Commerce portal by BIZO Business Online Pvt Ltd, is one such platform aimed at revolutionizing the online shopping in India.
 OWNOW is the brain child of Alok Barua. He graduated in Computer science in year 1997 and did a Diploma in LAN/WAN Architecture. Alok possess excellent communication and organizational skills that are effectively used towards Customer Relationships, Vendor Management, Project and Team Management. With sixteen plus-years of diverse experience in the areas of System Integration, Broadcasting, Media, Publishing and Internet that can be effectively used for the optimal adopting emerging technologies towards organizational growth as well as cost efficiencies, Alok has substantial expertise in Strategic Planning, Product Development, Project Management, IT Operations and Team Building. Alok has travelled the length and breadth of India and keeps himself abreast with the latest development in the sector and remains competitive in the business. He has a strong operational understanding of the business with a clear vision to be the best in the industry.
Mr. Alok Barua, CEO & Founder of Ownow.com, asserts, "There has been a shift in Indian consumers' growing interest in shopping online through social media as there is a huge untapped market for great-quality, uniquely-designed and rightly-priced, Indian& international brands".  "We provide great products, unparalleled choice and with our unique concept, customers will also get themselves the best buy at affordable prices", he concludes. Shopping is generally a socially visible behavior, frequently done while accompanied by friends or family. Understanding the growing significance of social shopping in India, Ownow.com ensures that they provide their customers with an easy yet delightful social shopping experience.
The list of Board of Advisory at Ownow.com includes the name of Ajay Menon – COO of Motilal Oswal Group and Sameer Arora – Partner, Lakhani & Lakhani & member of the Institute of Chartered Accountants of India.
More insights
Ownow.com believes, that social commerce is primarily about product discovery and promotes the concept of social shopping, that is unique in every sense and offers a galaxy of varied range of products thereby enduring a novel shopping approach to the buyer at a mere click. Social shopping here definitely promises to make available to Indian customers, the best products that the world has to offer.
Shopping at this portal will include varied collection of modern, contemporary, ethnic, festive and travel bags and accessories available on social media. These inimitable collections will endow the consumer with a gamut of handbags, apparels, electronics, accessories, & footwear options.
The USP of Ownow.com is Shop for over 70 + Indian Sites at "one" place and the portal aims to house designer brands from India in the forthcoming months. The products that will be available at Ownow.com are relatively exclusive and plenty of each are imported for the entire country. Unique features like Product Discovery, Follow – (Store, Brand, Category, Friend or Fellow), Suggestion Board, Shop Together, Social Feature (Like, Review, Share), create your own Trends Boards (Like Pintrest), Common Wish List (Save and Share)and variousDiscount Coupons, and make Ownow.com different from others in the industry.
With a team of 15 people, OWNOW.com is currently affiliated with about 25+ ecommerce sites in India with the likes of Myntra, Snapdeal, Jabong, etc. and are in a process of getting more stores affiliated. OWNOW's motto is to develop high levels of user engagement by rewarding users with virtual money. The company has developed beta version of its social media shopping platform "OWNOW.com". It intends to create digital stores in metros and Tier-1 cities across India. Multiple options to shop and reliable payment gateways, makes OWNOW.com, a single ended destination for all customers.
It's a self-funded company and raised a seed fund for technology set-up.
OWNOW.com is an initiative by Alok in the country, to democratize fashion and mainly rely on home grown talent to create a homogeneous Indian brand. The vision of OWNOW.com is to reach the apex of the online retail business in the years to come.
Comments
comments