R.O.I.
What does it stand for?
Return on Investment?
NOOO!
Radio on Internet.
What! I didn't mention I wanted business. Your bad.
Btw! If you figured out from where I stole this joke, tweet me the answer. My handle is @nshntarora.
Now, I wasn't just messing with you with that joke. Have you heard of Pandora?
Well, Pandora is the exact same thing. Radio on Internet. It was founded by Tim Westergren, a Stanford graduate and a pianist in 2001.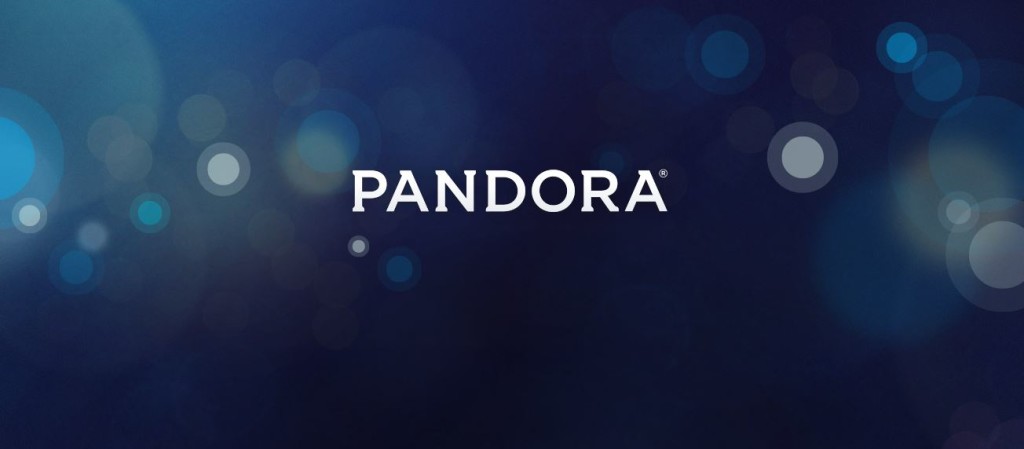 Pandora is the largest internet radio company in the world. They launched the website, Pandora.com in 2005, and was one of the first apps in the Apple App Store.
The company went public in the year 2011 making Tim and the founding team billionaires. Tim was named by Times as one of the 100 most influential people the year before taking the company public had to go through hell to reach where he is today.
Pandora's story is counted as one of the best in Silicon Valley because of some amazing reasons.
Imagine you have 50 employees working on your startup. Imagine, you've run out of money.
What would you do?
You would let most of the team go because you won't be able to pay their salaries next month. Even I would do that, as it is not only my life that depends on the startup, it is the number of employees multiplied by four (the average members in a family).
Tim, our protagonist, wasn't someone to accept defeat so early. The man a musician himself, building a company around music believed in the vision. His was such belief that he was able to sell that vision to the 50 early employees of the company. It was that vision and the belief that made those 50 people work without taking a salary for two years.
Yes! Again. Two. Years.
Out of those fifty, 5 employees filed a lawsuit against Tim and the company, for not paying the salaries.
No, I am not making up a number to make this story interesting. I am just sharing what Tim shared with the world when he told his story. As far as I know, having employees and not paying them is illegal in the state of California. But, when the people you are working with believe in your vision as much as you do, they can go to any heights.
Not sure how that works out, how do great leaders inspire action? Check out the TED talk embedded below.
Unable to pay the salaries of his people was just the start of Tim's struggle. By the second year of operations he was in debt and had already maxed out 11 credit cards.
Again. 11 credit cards.
The finances were so tight, he had to pay the office rent from his own checkbook. The company had no money.
The same was the case for one more year. Then in the year 2004 they went on to raise their series B round.
And they were successful. They raised a total of $9 million.
Like everything, this too didn't come that easy to Tim. The funding was raised after being rejected 348 times by investors.
Again. 348 times.
This was 2004. By this time they were making money licensing their music recommendations to other businesses. It was after this they decided to experiment with something new, a personalized radio. The same personalized radio, later became the Pandora we know today.
Let's have a recap. 2001 to 2004, the worst three years of his life had given him $500,000 debt, 11 maxed out credit cards, $2 million in back pay and 5 employee lawsuits.
Then, after their series B round, the next morning after they got their money, Tim got everyone in the conference room. Instead of his usual "just one more week" speech, he handed out each employee all the due money. That was $2 Million paid out in back pay.
Then in 2005 they launched their full free service. It was a success. In fact, the smartphone revolution started by the iPhone in 2007, made everyone listen to music they hadn't previously discovered. Pandora was everywhere.
All that work, all that struggle finally paid off for the Pandora team.
Here is a look at their recent stats.
250 million registered users.
5 million Monthly active users.
1500 employees worldwide.
$3.5 Billion market cap on NYSE.
50 billion thumbs.
$920 million in revenue (in 2014).
$1.2 billion in royalties paid till date.
Ohh! I forgot the most important fact.
Its mobile usage is more than YouTube in the United States.
---
The story is found to be a bit dark, a bit intense, completely awesome, and inspirational and a hundred other adjectives, but, one thing that it teaches us is to never give up.
To NEVER give up. (Emphasis on Never)
I'm sure he must have thought of quitting on some dark days. But, he didn't. That is what matters.
Imagine if in those three years, any day, Tim had decided to quit.
At last, I'd leave you with Tim's "just one more week" speech he used to give his employees instead of salary for two years.
We all know here that what we have created is unique and it's solving a gigantic problem. No one on earth is going to do what we've done, and when you use this product we all know how magical it is. It will find its home. Everybody on the planet loves music. There are millions of musicians who produce great music and they can't find each other. When this thing finally finds its home, it's gonna change culture. And how many times in your life do you have a chance to do that? That's what this is about.
Comments
comments