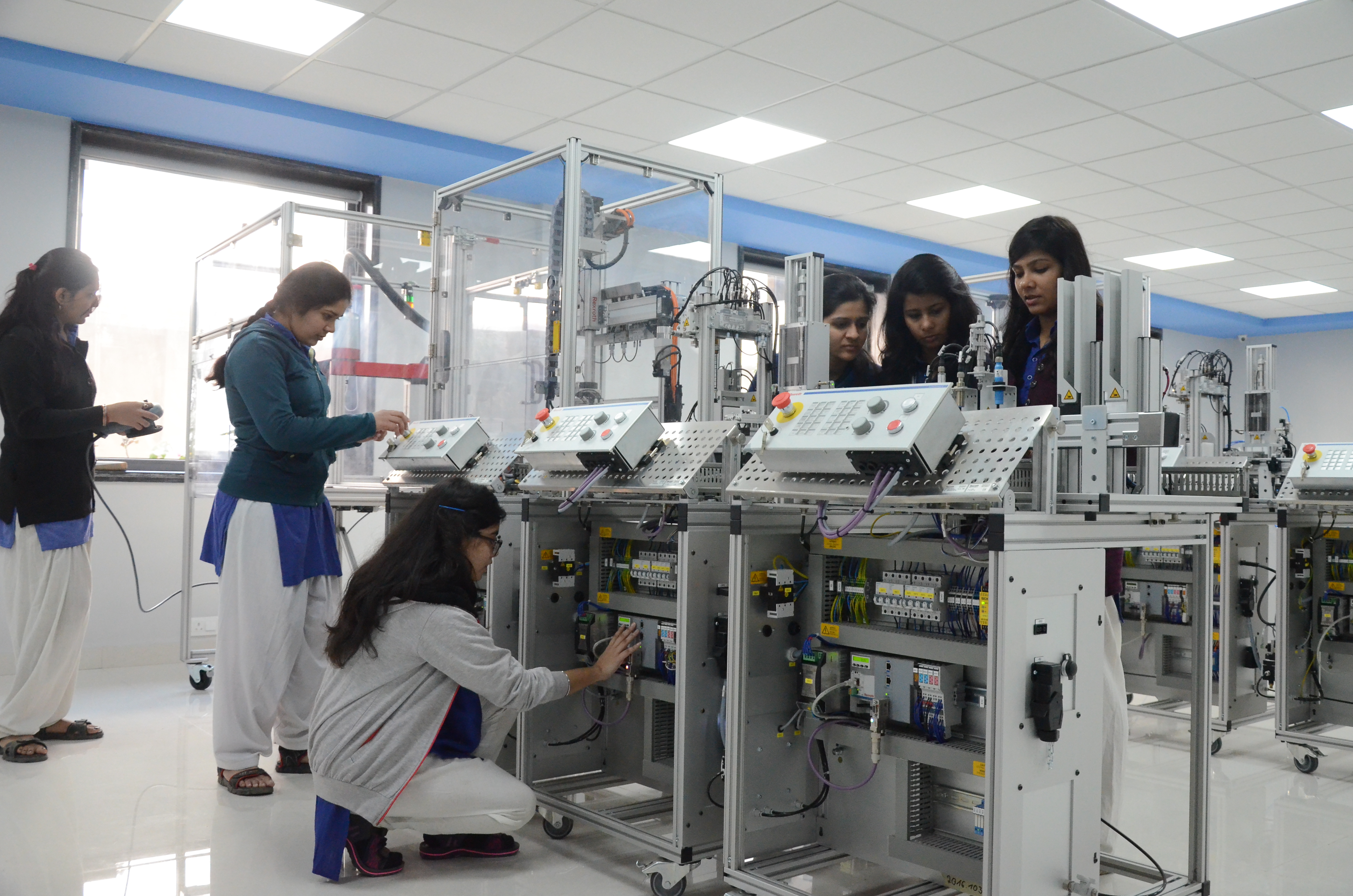 08 March 2019, India:
FinTech network PayNearby has collaborated with NITI Aayog and IFMR LEAD to harness womanpower and bring it to the forefront while striving to further its visionof 'Digital Sashaktikaran (empowerment)'.
IFMR LEAD signed the MoU to become PayNearby Knowledge Partner during the IFI Summit on December 11, 2018 in Delh.
Anand Kumar Bajaj, Founder andCEO, PayNearby said, "Woman force is the GDP reserve of India and we believe that the country will leapfrog in terms of productivity with proactive participation of our families. Nearby Technologies has been formed essentially on the theme of harnessing and connecting the resources nearby. The belief and vision of our team is that most of the resources are nearby and it just needs to be augmented and connected through simple to use technology."
Anand Kumar Bajaj added, "For instance, with our application BuyNearby, we can easily help our retailer-next-door to sell to the digital savvy customer segment. This will help them in getting orders from customers living in the vicinity without losing to online platforms. Ms. Sharon is very passionate about thispossibility and has signed the MOU to be our Knowledge Partner in this significant drive. It is a matter of honour to launch this program in partnership with IFMR LEAD at the world recognised university of Banasthali Vidyapith,wheremy mother pursued her education."
Abhishek Pareek, CEO, Atal Incubation Centre (AIC) at Banasthali Vidyapith added, "Atal Incubation Centre at Banasthali Vidyapith is celebrating Women's Day with the launch of a call-to-action anthem for 'Women-Led Empowerment'. The occasion coincides with the launch of the centre's WOMENPreneur 2019 Bootcamp which is supported by Atal Innovation Mission, NITI Aayog. AIC is a one-of-its-kind incubation centre in India solely focusing on women-led start-ups."
Abhishek Pareek, added, "We are happy to partner with PayNearbyand their knowledge partner IFMR LEAD to actualize this highly remarkable concept. We believe that the drive will witness one of the largest global channelization of women resources for the upliftment of economic fibre of the nation."
NITI Aayog and IFMR LEAD are guiding and partnering PayNearby to harness 'Nari Shakti' for Digital Sashaktikaran of India.
Sharon Buteau, Executive Director,IFMR LEAD said, "At IFMR LEAD, we believe in the unique leadership skills and abilities of women, with their eye for detail, creative approach to solve problems, and empathy. We understand the value of investing in programs and initiatives that enable women to harness their own potential, bring about a transformational change in their communities, and build a better India thus."
Sharon ButeauWe added, " are delighted to collaborate with PayNearby as the Knowledge Partner in their endeavour and work with diverse sections of society to build an inclusive Digital India."
(Image – PayNearBy)
Comments
comments