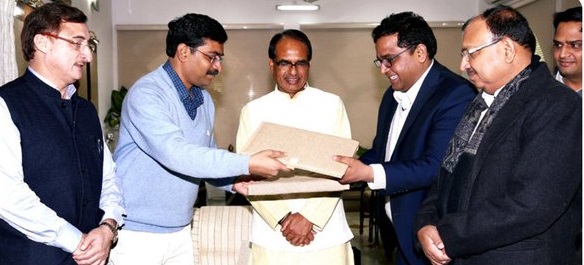 25 January, 2016, Jabalpur: Paytm, one the mobile ecommerce giants are all set to explore the length and breadth of Madhya Pradesh (MP) state. In its recent meeting with the Chief Minister of MP and Paytm's officials , the company has signed a Memorandum of Understanding (MoU) with the state's government. As per the agreement, Paytm will invest US $3 million in Jabalpur to start a back-end centre. The process which will create 2000 job vacancy, will start in a year or so.
Commenting on the development, Shivraj Singh Chouhan, CM, Madhya Pradesh said, "It is a very positive and lucrative move as this will not only generate job vacancy but it will also going to boost the IT sector of the state.
Paytm is aggressively expanding its reach to other cities of India. With this new development, the company has set up a bench mark for other IT firms who are concentrating on cities such as Bangalore, Noida, Gurgaon etc. to set-up their business. This new project is well supported by the Shivraj Singh's government and the state is looking forward to setup more business opportunities like this in the coming future. Certainly this move will give a new direction to the IT firms and if all goes by the plan, more and more startups will come up to invest in grade-b cities.