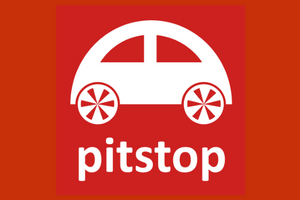 23 April 2018, India:
Car Service Startup Pitstop has raised $1.6 million in pre-Series A round of funding from existing investors Blume Ventures and Goldbell Group.
The startup will use the fresh capital to scale up its doorstep services across Bengaluru and Delhi-NCR besides strengthening its technology infrastructure, the startup said in a statement.
Mihir Mohan, Founder & CEO of Pitstop said, "We have experimented with our operating model (for our flagship model 'Doorstep Service') and have serviced more than 2,300 vehicles at doorstep over past 6 months. Strengthening our business strategy along the same line, we want to build a platform that enables mobility and add great convenience to users thereby creating a hyper-local service model through fleet of mobile vans plying across the geography(ies)."
Sajid Fazalbhoy of Blume Ventures said, "We found a very high demand for doorstep service from Pitstop's customers which has prompted us to allocate a large amount of resources to this strategy. The company will further be integrated into managing customers' cars now from basic service and even accident repair to Pitstop's partner workshop network – all this handled by a Pitstop service advisor who will be in touch with the customer though the service process."
Pitstop was founded by Mihir Mohan and Nirant Ramakuru.aims to provide mobile enabled car repair services to owners and service providers.The startup claims to service about 4,000 orders daily clocking revenues of about Rs 2 crore on monthly basis. The startup is owned and operated by Chatpay Commerce Pvt. Ltd. The startup operates in Delhi-NCR, Hyderabad and Chennai.
(Image – blume.vc)
Comments
comments