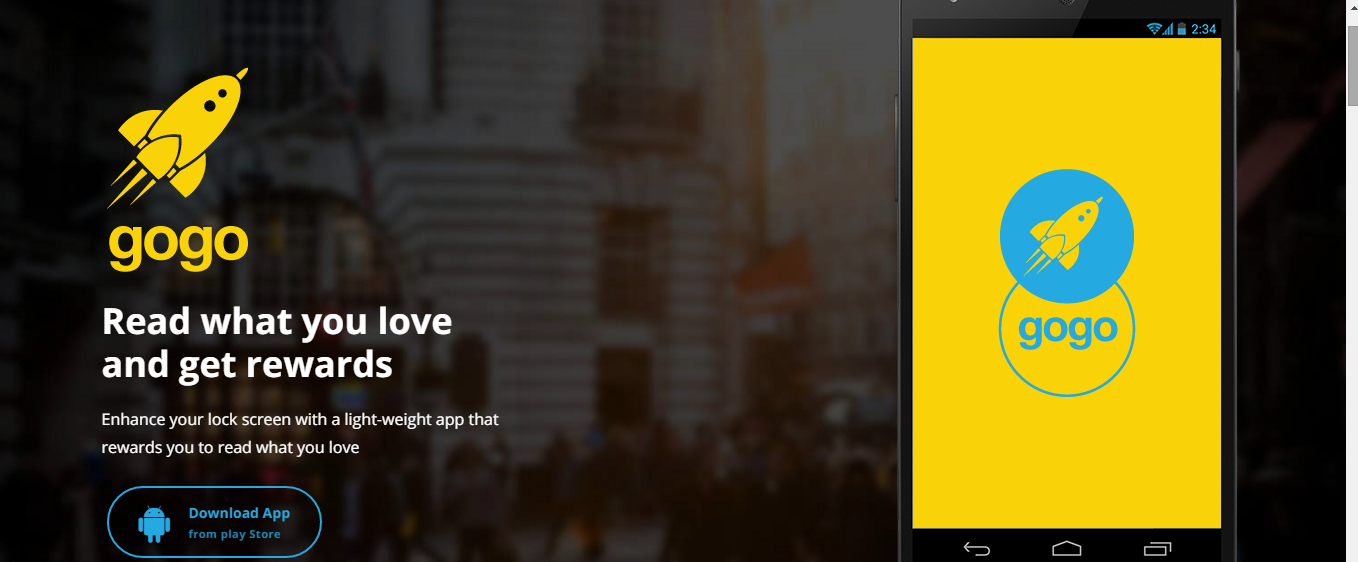 23 December, 2015, India: One of the country's media hulks HT Media and US Based NBM showed faith in news aggregator Planet GoGo. The company has raised an undisclosed amount from HT Media Holdings Ltd which is a subsidiary firm of HT Media and US based North Base Media (NBM) in its recent round of funding.
As per the Damandeep Singh Soni, Co-Founder, Planet GoGo, the funding will be utilised in expanding the user data base. The company collects the content related to news and entertainment from more than 60 partner publishing sites including HT media. Once the content is collected, the company displays it over the locked screen of mobile phones. In order to allure the users, the company has come up with an exclusive idea called 'Read-Swipe-Earn Talktime'. Once user installs the Planet GoGo app, he will get the content on the locked screen of his smart phone. Once he reads it or swipes the screen, he will receive a free talktime. The company has joined hands with Airtel and Vodafone to provide aforementioned service to its users.
Commenting on the funding deal, Rajat Gupta, Co-Founder, GoGo says, "With the ever increasing number of smartphone users, GoGo focuses to revolutionize content consumption for mobile users without having them to spend for it. A large part of the population today rely on apps for everyday content needs and GoGo provides users with curated quality content on the go."
Marcus Brauchli, Managing Partner, NBM opined, "GoGo is focussing on an enormous market opportunity. Its vision of delivering relevant content to large audiences in a high-impact setting makes incredible sense."
Launched in September 2015, the company publishes around 150 articles daily from across 14 categories including technology, food, Bollywood, fashion, sports, news and life, start-ups, automobile and travel.