The Sportscar brand Porsche expects to produce many Macan electric versions, as many as original combustion engine vehicles. According to Production chief Albrecht Remold, "We produce more than 80,000 units of today's generation, and in the long term we also plan to produce as many of the all-electric Macan."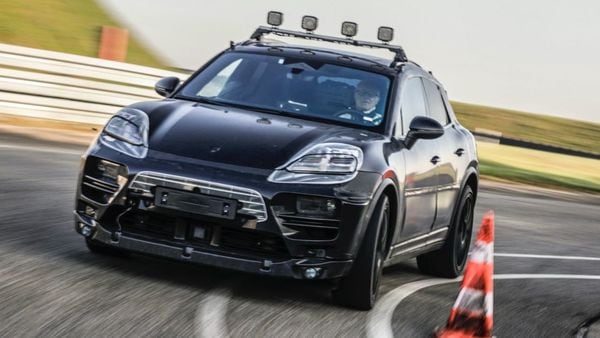 Only a few days ago, the Porsche Maca 2024 began high-performance testing. It was caught on camera undergoing testing on Germany's iconic Nurburgring racing circuit, as the model edges closer to production. These spy images were posted by The Drive. It shows Porsche engineers pushing the Macan electric vehicle (EV) to the limit on the 20-kilometer circuit, with the SUV's suspension and powertrain being evaluated under high-stress conditions.
Porsche has hinted at an electric Macan for a number of years and in early 2021 finally confirmed the vehicle. It's due in 2023, meaning it likely will arrive as a 2024 model in the U.S. That's a year later than previously thought and means the electric Macan will arrive later than a related Audi to be called the Q6 E-Tron, which is expected to debut later this year. The vehicles will ride on a new PPE (Premium Platform Electric) modular platform developed by Porsche in partnership with Audi. Versions of the platform will underpin multiple models across the Volkswagen Group.
Details
Porsche has previously said the new Macan EV (electric vehicle) will exceed the driving range of its electric Taycan sedan – which offers up to 484km (WLTP) in rear-wheel-drive guise – suggesting the SUV could also be offered with rear-wheel drive to help maximize its range. On the styling front, the Macan gets a more handsome front end thanks to slimmer LED headlights and the omission of a grille, while the SUV's roofline appears to be lower and tapered at the rear, offering a coupe-like silhouette.
The prototypes for the electric Macan hint at a design similar to a clay model shown a couple of years back in the "Porsche Unseen" book, with the key element being the rectangular headlights similar to those found on the Taycan. We can also see a split headlight design, as additional lights low in the front fascia show up in the latest prototypes. The Macan compact sports-utility vehicle is one of Porsche's top-selling models. So far, Porsche's only all-electric model is the coupe Taycan. The Macan should follow in 2023/24.
Porsche is relying on both real-world and virtual testing to speed up the development of the electric Macan. It is particularly in the areas of aerodynamics, energy management, user interface, and acoustics. The development goal is to ensure the electric Macan is the sportiest model in the segment. The key to this will be a sophisticated all-wheel-drive system.
Comments
comments