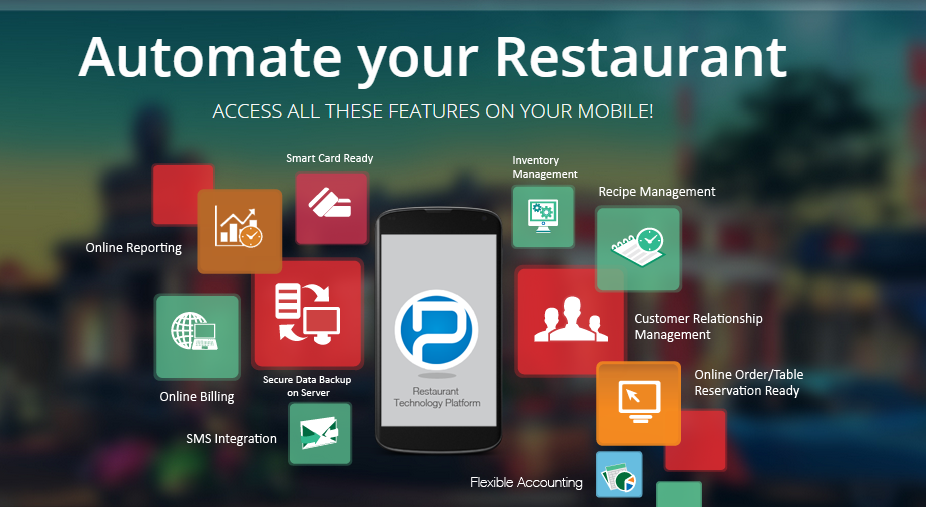 It was year 2010, when Ashish invested in a restaurant while he was successfully running a telecom company. Once he got into the business, Ashish realized that running a restaurant is not as glamorous as it seems to be. It requires an extra effort to manage every part involved with the business starting from inventory to customer service. Being a tech person, Ashish thought of utilizing technology to help him manage the business; so he was out in market to look for ready-made software which could aid them in operations. Ashish was surprised to find that there was no such product in the industry provided there are companies as old as 25 years and are into providing hospitality and service-oriented software. This compelled Ashish to pull-out two employees from tech-team to build the initial prototype of the required software. And that is how POSist– a leading online POS, Restaurant Management software was created.
The Individuals Behind POSist
Mr. Ashish Tulsian along with his wife Mrs. Sakshi Tulsian co-founded POSist in September 2011.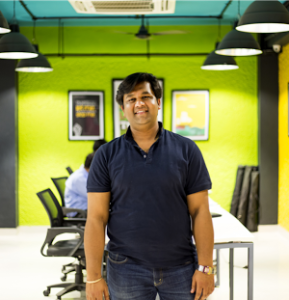 Ashish, Co-Founder & CEO of POSist Technologies Pvt. Ltd, is a rare combination of a Technocrat and Restaurateur. He kick-started his career founding a telecom company, serving all major telecom operators in India for value added services. A side investment in a restaurant out of passion brought him to this side of things. Ashish realized that the troubles of managing a restaurant hunted for an IT solution which could help him automate and remotely manage most part of it. Ashish feels that the role of IT in restaurant in industry is quite underrated as of now, but firmly believes that it can impact business in more than imaginable ways. With POSist he believes they can change the way restaurants function.
Sakshi is the Co-founder of Posist. Sakshi's role at Posist is to 'catalyze efficiency'. Ashish tells us that it was Sakshi's love for cooking that led her to co-found Posist. Sakshi has an engineering degree from Bharatiya Vidyapeeth College of Engineering, New Delhi and has worked with several software companies before she finally co-founded POSist with Ashish. Sakshi's name has been listed in top women entrepreneurs of India and amongst the inspiring stories of women entrepreneurs.
POS Technology and Trends in 2015
POS stands for 'Point of Sale' system. It refers to a system where transaction between a merchant and a customer occurs at a physical location in exchange for goods or after provision of a service. The term is applicable to a retail shop or the checkout/cashier counter in the store and is captured using a variety of devices including computers, optical and bar code scanner, cash registers or any combination of these devices.
An advanced POS incorporates cloud-based POS. Cloud-based POS systems are solutions that are provided over the internet. These services store data on remote servers and make information accessible online. The most common cloud service resources are Software as a Service (SaaS), Platform as a Service (PaaS) and others.
These services have a great impact on the way operations are carried out in a business. Unlike traditional systems, with cloud-based POS systems, the manager doesn't have to be physically present on the site to make changes, check employees working status, or control the services. This immediate availability of data online means managers can view data in real-time with touch of few fingertips over mobile phone, desktop or any other compatible device. It is much more convenient to successfully run your operations.
According to the industry reports, 61% of restaurants are now looking only for fully integrated POS solutions that manage everything from online ordering to detailed financial reporting. (Source: Hospitality Technology). Here is the link to the full report on POS technology and its trends in 2015- POS Software Trend Report 2015.
About POSist
"POSist can be interpreted as POS + ist = Specialized in Point of Sale services. The resemblance can be drawn to a doctor who is specialized in dental (Dent + ist= Dentist)" Ashish explains.
POSist is cloud-based point of sale solution provider for restaurants. POSist, the first company to provide a complete online POS solution for restaurants, has motto of providing "Training free" and "Easy to use" scalable solutions to its customers.
POS is a web-hosted service which works on a browser and no requires real-time installation at the outlet. All your data is stored on the cloud and being on the cloud you never lose the data.
With its most advanced form, POSist insures that it works both in offline and online mode. This has proved to be an advantage for restaurants which are remotely located and often find difficulty with a continuous internet connection. POSist guarantees that the billing does not stop even when the Internet goes down or the hardware crashes.  It successfully keeps a track of what gets billed and what not. All Voids & Offers are permission-based and a complete history is maintained of what goes inside the software.
Features of the software:
Inventor module helps you manage stock supplies across stores. It manages your franchisee outlets automatically by receiving their requirement automatically.
Feed in your recipes in the software to manage the usage of raw materials inventory with respect to sales. This leads to a lower 'pilferage' in the restaurant. For bigger chains this helps to guarantee the taste of the dishes as the recipes will be same across the outlets.
Sales and raw material usage forecast – according to the previous data, optimise your operations. PnL reports are generated depending on stock sale/purchase and consumption. Loads of more reports are available based on strong algorithms.
Detailed analytics are available with graphs and tabular representations.
All reports are available real-time on your mobile on the go. No more dependencies on your manager or cashiers for sale updates.
Online orders from Website & Mobile are directly received in the Point Of Sale system, This helps in Managing orders at one place and consolidating orders and payments easily.
No more manual feedbacks as you can Shift to the paperless feedback by delighting your customer with Feedback App that can run on any tablet or mobile phone. Thus it is easier to instantly SMS to the management with Customer's feedback.
Support all currencies and can be used for managing restaurant world-wide
All the customer data can be shared across all outlets of your brand across geographies.
Multiple people can take an order on one central number. The customer's order is never missed and even if its peak time and all operators are busy, you will get a missed call alert and you can anytime call back the customer.
POSist gives you history of the customer with his favorite orders, total spend & personal occasion. POSist can integrate with third-party loyalty programs.
You can create custom offers for different customers on spending patterns and many other criteria which POSist analysts suggest you.
Manage your menu across outlets. Updation can happen from anywhere and instant reflection will happen across locations without even visiting different outlets.
Control theft management by creating Roles and permissions for your staff. All activities are logged and different users can be assigned different modules to maintain a check on the outlet.
A dynamic tax module which helps you create any type of taxes and gives you a detailed report with all tax bifurcation for returns.
Stock Closing at the end of day helps you automatically calculate balance stock and tally with physical stock.
Growth and Marketing
"We never had a hunch to sale the software which we were developing to manage our restaurant. We were totally targeted to resolve the issues we were facing then. However, once we had the package with us- the management became very easy and efficient. This led other owners to approach us to avail the package for implementing at their restaurant" says Ashish.
Within a month, around 40 owners established contacts with Ashish to receive the package. It was later when Ashish realized that the software package can be sold as a service for there is a dire need of such software in the restaurant industry.  Since then, there has been no setback for POSist to expand.
POSist has successfully registered a PAN-India presence, with 1500+ customers in over 62 cities and 5 countries.
But this not has been a cakewalk. At start, there was a huge struggle behind before people started accepting 'Software as a Service' (SaaS). Most of them were apprehensive about the idea that there will be no installation involved and everything can be performed over the web. People are accustomed to use software after they install it. This was something new for owners and they were very skeptical to go ahead with it arguing in case they choose it- what will happen if the internet connection fails. POSist had to educate owners and make them aware of the services before it gained popularity.
A major turnaround was seen in marketing strategy of the company when the founders realized that it was not the restaurant manager or a worker at restaurant who was their target customer but the owner of the restaurant himself. After all, it is owner who will take final decision whether or not to implement the POSist solution. "This completely shifted our marketing attention towards owners and we started exploring the mediums to reach out to them. We felt that owners do not spend much time on social media and thus a dedicated digital marketing was not worth. We took a leap into the market directly and made our presence felt. We started to reach out to owners directly" Ashish explains.
With the new strategy, the company was able to establish itself as a well-trusted solution provider in a very short span of time.
Investment in POSist 
POSist has received investment from Arun Venkatachalam, an investor from family firm Murugappa Group. Arun is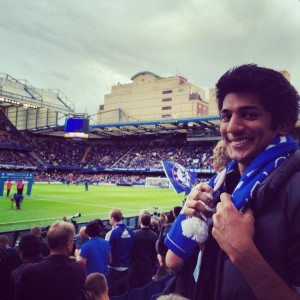 an MBA candidate at London Business School and has an experience of working with Indian Investment Banking groups. Seeking to explain about his decision to invest into POSist, Arun says that in an ecosystem of high cash burns and unknown futures (barely months away), POSist is one of those rare breeds that can stand on its two feet and has done so from day one. Irrespective of start-up bubbles or booms this is a great SaaS company for all seasons that solves real problems. And in his humble opinion, he conveys that if you solve problems and keep at it then by default you are building a business. He adds "I've been an investor in Posist for over 3 years and can only look at the benefits Posist brings to the F&B Industry. Like any business, technology is eating the world (pun intended). Efficiency is the name of the game. With multiple suites of Accounting Software, Cloud Telephony, CRM, Food Ordering and Payments etc, a restaurant owner has a plethora of tools to scale his same store sales and eventually grow into a multi chain operator. This is what Posist aims to do, create a hub for F&B owners to best utilise all tools".  
The Continuous Evolution
What started with just a goal to make Ashish's restaurant operations faster, accurate and efficient today, has evolved to be present as a global product. And it's not going to cease- The next aim is to make POSist a 'restaurant- to- restaurant' need.
Currently, it has a team size of around 80 people operating from different locations across the country. The company has headquarter in New Delhi.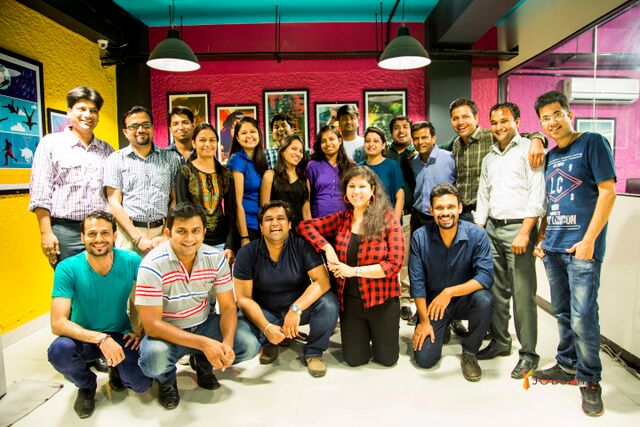 The team is also striving continuously to make it a versatile product and enhance its applicability. The software is already available for Restaurant POS, Quick Services, Pizza POS, Bakery Chains, Pub, Bar and Night Clubs, Sweet Shop, Food Courts, Food Truck, Coffee Shop, Ice Cream and Large Chain of restaurants.
"The best moment for us is when we receive a call from an owner located in a remote area and he/she asks if we can help them with the service. This shows that what we have built is need of the hour and is going to be the next big thing in the market." Ashish brags to conclude!