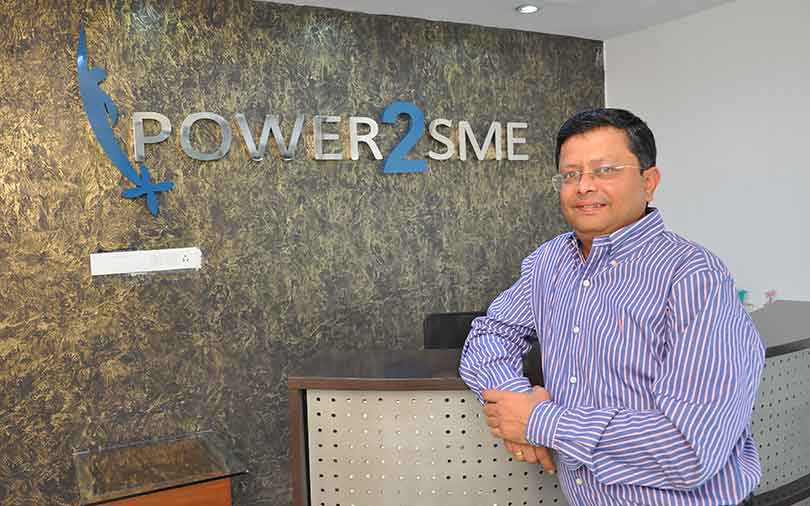 20 September 2017, India:
Power2SME has raised an additional $36 million funding from its existing investors Inventus Capital Partners, Accel, Kalaari Capital and Nandan Nilekani with participation from IFC, a member of the World Bank Group.
Power2SME which commenced operations in 2012, offers a digital SME ecosystem that addresses some key SME challenges with the firm's 'enterprise-grade solutions' for SMEs. Its increased portfolio offering – addresses challenges in raw material procurement, Finance and MRO needs.
"As demonstrated by their remarkable growth and widespread adoption, Power2SME clearly leads the market in the development and delivery of an Impactful B2B digital ecosystem," says Parag Dhol, MD, Inventus Capital Partners. "Our investment will help Power2SME capitalize on the growing demand for their solutions, and accelerate the company's pace of product innovation."
Related Read: Shortlist Raises $1 Million Funding from University Ventures, Others
"In 2012, we invested in Power2SME because we believed in SME growth story." Says Vani Kola, MD, Kalaari Capital. "Since then, Power2SME has shown proof of concept of its procurement offering as well as its finance offering and has emerged as a leader in its category. For India, SME growth and empowerment will help in bringing up the GDP contribution of the sector to the nation and Power2SME is leading this change from the front. We are committed to helping the team become the dominant player in this market."
"MSMEs will play a critical role in making India a manufacturing hub, and thereby make the growth process more inclusive. The opportunity for both the government and private players such as Power2SME is large and focused and continued contribution could well bridge financial inclusion for the sector." Says, Nandan Nilekani, Co-Founder and Non-exec Chairman Infosys Ltd.
Power2SME, operates out of 7 offices and 14 states in India and has a current employee strength of 250. With a registered SME base of 50,000 SMEs, the company is steadfast in building India's No1 digital ecosystem for SMEs delivering raw material procurement at competitive prices and access to finance at improved rates of interest thus driving higher efficiencies and profitability. (Image- VCCircle)
Also read: Workplace Messaging App Slack Raises $250 Million Funding from SoftBank