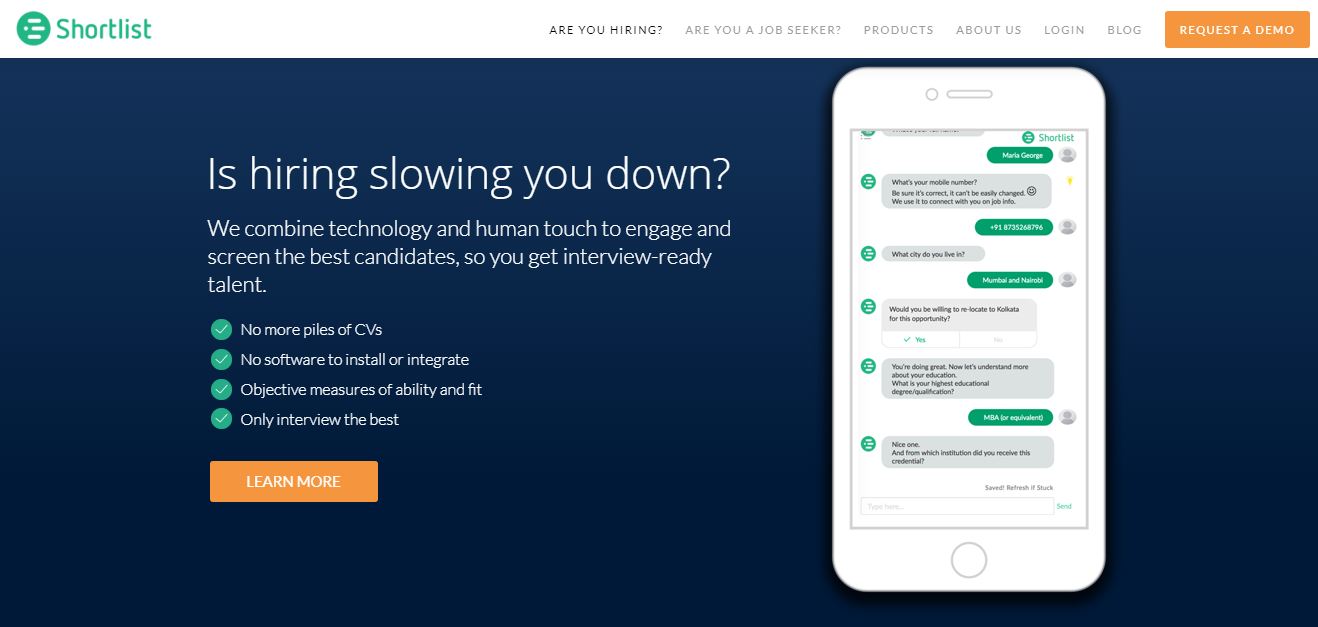 19 September 2017, India:
Employment tech startup Shortlist today announced that is has raised $1 million in the latest round of funding. The round was led by the US-based private equity firm University Ventures, Indian angel investor Samir Shah of Sattva Capital. It also saw participation from Kenya-based seed fund Zephyr Acorn, global impact investor FARM Ventures, and the US-based investor Bodley Group.
Mumbai-based Shortlist will utilize the funds to enhance its data-driven talent screening product, which automates applicant vetting using online competency-based assessments.
"The single biggest challenge for growing companies is finding the right talent to scale," Paul Breloff, co­founder and CEO of Shortlist said. "We believe that both job seekers and employers deserve a better way to find each other and gauge fit. We're thrilled to have a group of investors who share our desire to fix this broken talent marketplace, and believe the mix of expertise across India, East Africa, and the United States will add significant strategic value as we build on our early traction."
Related read- Google Launches Digital Payments App- Tez in India
"Recruiting has been a challenge over my career and finding the right talent for a role is demanding and time-consuming for nearly all companies in which I've invested," says Samir Shah. "Knowing the co-founders for many years, I'm excited to see the team come together to build a much improved, tech-enabled solution for companies that want to hire the best without the stress. I'm thrilled to support the Shortlist team."
Since its launch in early 2016, Shortlist has partnered with over 80 companies, including Ather Energy, M-KOPA, MicroEnsure, and Xynteo. Nearly 200,000 job seekers have engaged with the Shortlist platform, where they are able to highlight their strengths and are considered for jobs based on demonstrated potential and fit, not merely their educational background and formal work experience. Shortlist has previously received funding from AHL Venture Partners, Blue Haven Initiative, the Shell Centenary Scholarship Fund, and Shell Foundation, and was a winner of the ANDE-Argidius Talent Challenge.
Also read- India Coming up with Own Cryptocurrency Called 'Lakshmi'
Comments
comments