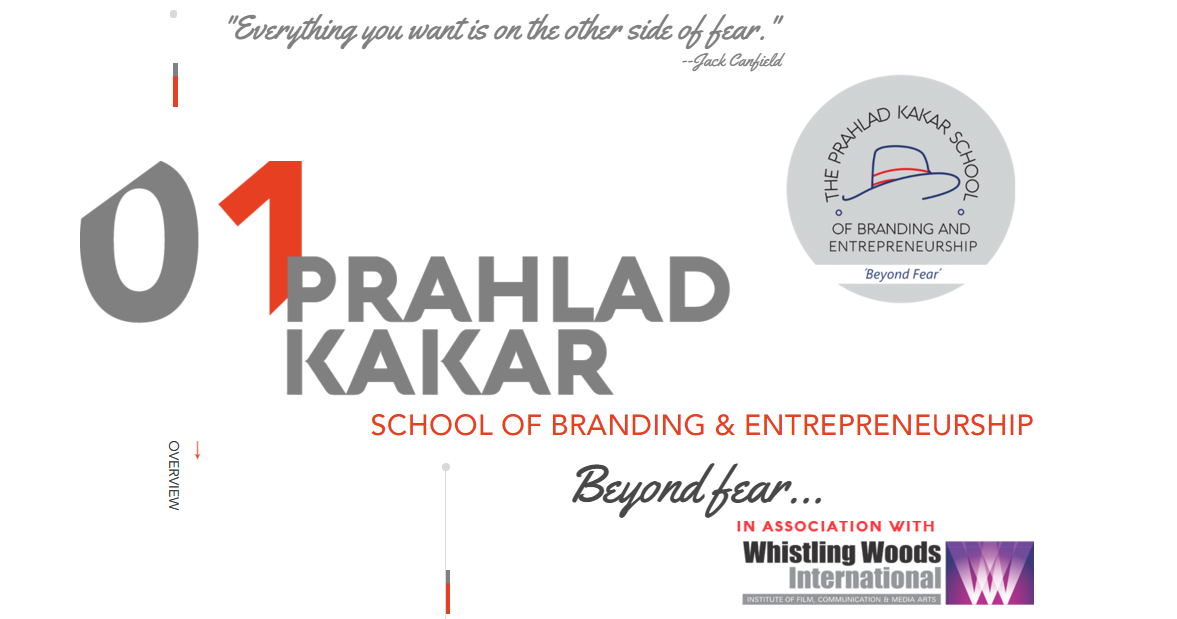 " Fear defeats more people than any other one thing in the world."
– Ralph Waldo Emerson
We're all born into light, during our birth it is the doctor's spank that makes us cry and it is the spank that induces fear in us. Although we wish to remain in light through out the journey of life, it is the fear of darkness that hinders us from taking right decisions. Human beings spend their lives going through a whole range of fears from being scared to sleep alone, to fear of school, exams, job and ultimately life itself. Only when we learn to face these fears, we will be willing to take risks and understand the responsibility that had been bestowed upon us.
"Most potential entrepreneurs are risk averse because they are paralyzed not only by the fear of failing but also by the fear of fear itself."
Successful people have understood time and again that there is life beyond fear and Mr. Prahlad Kakar India's one of the most successful ad film makers took up the initiative to instill the spirit of beyond fear among the youth through his Prahlad Kakar School of Branding and Entrepreneurship to create a whole new breed of entrepreneurs who are fearless in decision making. In order to understand the minds of gonna be entrepreneurs TechStory spoke with the master mind Mr. Prahlad Kakar himself along with one of the advisory members Mr. Sunil Alagh.
The Genesis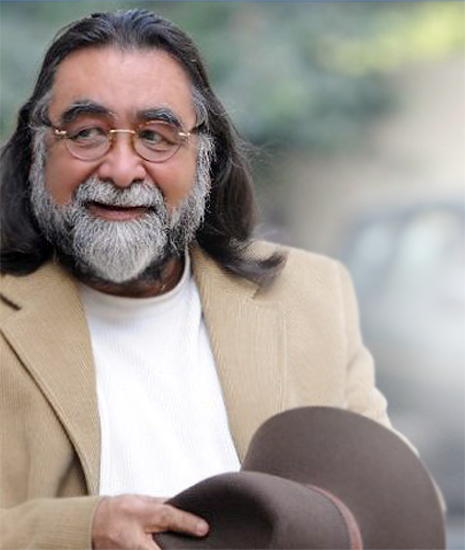 After running Genesis successfully for around 3 decades with its alumnus comprising of over 60% of the big names in ad film business, Prahlad Kakar realised that it was the fear that was engulfing all our courage to take up entrepreneurship.
"The idea was to bring out exemplary professionals"
Based on the experiences of all the successful people in facing their individual fears, Genesis was formalised into a proper curriculum as an art of applied science. It was to experience the Genesis through the doors of academia which would not just teach how to be an entrepreneur but also give the practical exposure of being an entrepreneur.
Beyond Fear
Beyond Fear the main tag line for PKSBE has branded its very own unique curriculum which is in fact beyond learning. Facing fear fearlessly is not a common attitude that can be changed reading about phobia, but can be truly overcome only by facing and sometimes by failing.
[box type="shadow" align="aligncenter" class="" width=""] At PKSBE Students are exposed to various activities namely
Deep-sea diving
Sky diving
Mountaineering with Jamling Norgay
Survivor boot camp
Handling snakes
Horse riding lessons
Up and close with Sharks
Tribal living
Theater lessons
Running a restaurant
Leadership lessons with Gary Kirsten
Wall Street Tour
Life lessons with Sadh Guru [/box]
It would provide them the enthusiasm to leap across the chasm of gentle learning to aggressive achievement.
"To be a winner, you have to be a warrior."
Professional entrepreneurs take charge of their life and come to terms with their fear. But the potential entrepreneurs are still facing the fear by staying as far as possible from it and curtailing themselves into a tiny cubicle
The primary obstacle that is paralyzing every individual not to take that next step is fear. It is especially the fear of failure that drives the human minds to run in search of a safe and comfortable job.
PKSBE's primary objectives are to to convert the student into a professional. To breach the barrier of fear, which inhibits creativity and growth. He even jokingly admits one of the biggest fear for the students would be to face him and after 2 years the students would learn to be fearless in their decisions.
The Advisory Members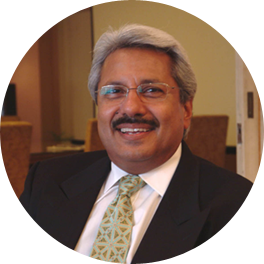 The unique approach of PKSBE towards entrepreneurship is much appreciated and it is evident from the names of members in its advisory board. It includes people like Sunil Alagh, founder and chairman of SKA Advisors, who realised that the young generation of entrepreneurial caliber lack experience and PKSBE's course could impart that wisdom and give them a leg up to kick start their venture.
The biggest fear is the fear of failure and it is the contingency plan that hinders us from going to the extra mile. Instead burn your bridges and have a conviction to succeed
Learning has to be beyond text books, along with learning it is the knowledge, skill, experience and wisdom in the relevant field that is going to make you successful.
School Of Branding And Entrepreneurship
In the present scenario, parents educate their children with an MBA degree, in order to grab the biggest package be it salary or dowry. The ground reality states that an average of 5% of the MBA graduates end up as entrepreneurs, rest all use the degree as a medium to seek jobs and not provide jobs. 2 years of beyond fear would help you understand branding.
Personal branding is a side product of your professionalism and efficiency. You brand should become your nickname, for some it would be batman and for some it would be superman, it should exemplify the value of what you do.
When it comes to professional education it is your parents that are to be convinced in the beginning and after two years of education it is not just the graduates that would be fearless, even the parents wouldn't be afraid of their child's future anymore as they're branded to do extremely well in their career.
Also Read:
Marketing Guru Ashok Lalla Talks About The Past, Present And Future Of Digital Marketing !
Advertisements Make You A Memorable Brand !
Why Offline Marketing Matters?