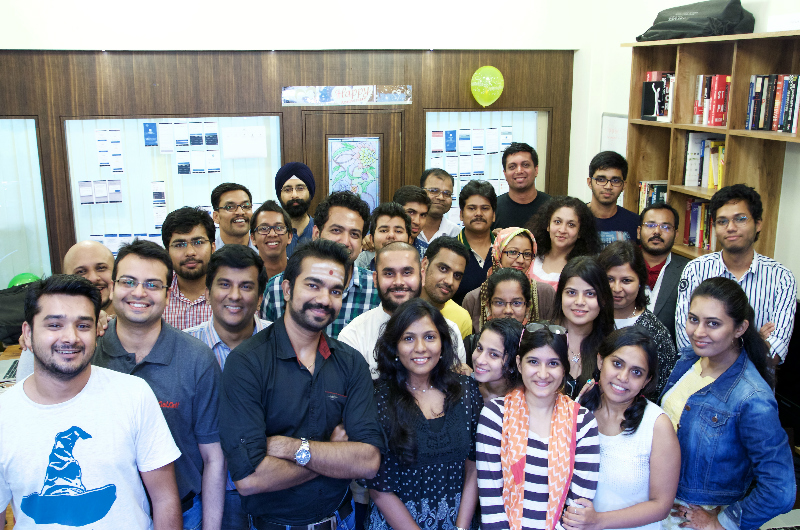 3 May, 2016, Mumbai: PaGaLGuY's Prepathon – A learning app for competitive exams, has raised an undisclosed amount in its pre-series A round from Blume Ventures, an early stage investment firm. The funds will be used to add another 50 courses to the Prepathon's table, which presently has courses in banking, government, management and engineering exams.
Launched in August 2015, company claims that Prepathon has already attracted a huge 150,000 users to its fold. An app that helps to create a virtual classroom for students preparing for competitive exams, it comes with proprietary feature 'Coach'. This 'Coach' helps to improve students' performance by solving queries, giving motivation and providing interactive learning sessions.
PaGaLGuY runs an online community used by millions of students every year and it will be a key part of Prepathon's growth story. Speaking on the investment, Karthik Reddy, Founder, Blume ventures says, "Prepathon leverages the right mix of community, personalized coaching and the beginnings of bot technology for interactive learning. It's very exciting to finally see education models getting a fresh lease of life and Indian products like Prepathon trying to build new global models."
Allwin Agnel, a MBA Graduate from the Wharton School, founded PaGaLGuY in 2002. Prepathon is backed by a strong and young technology team led by Sandeep Kalidindi, a Masters Graduate from Massachusetts Institute of Technology, Boston (MIT). The goal is to work on cutting edge technology solutions that focus on personalization and learning.
Commenting further, Karthik Reddy, added "I met Allwin almost a decade ago and while I knew PaGaLGuY was doing well, we loved his renewed vision for the mobile era, one that stretched beyond discovery in one stream of education to content and coaching across every stream of higher education and skill training." Prepathon has been designed keeping in mind the new-age educational needs in India and the fact that the education sector is expected to grow significantly in the coming years.
Image-iamwire.com
Also Read-
Vatsalya Secures Rs 11 Crore In The Pre-Series A Round Of Funding
CarDekho Acquires Virtual Reality Startup Volob Technologies