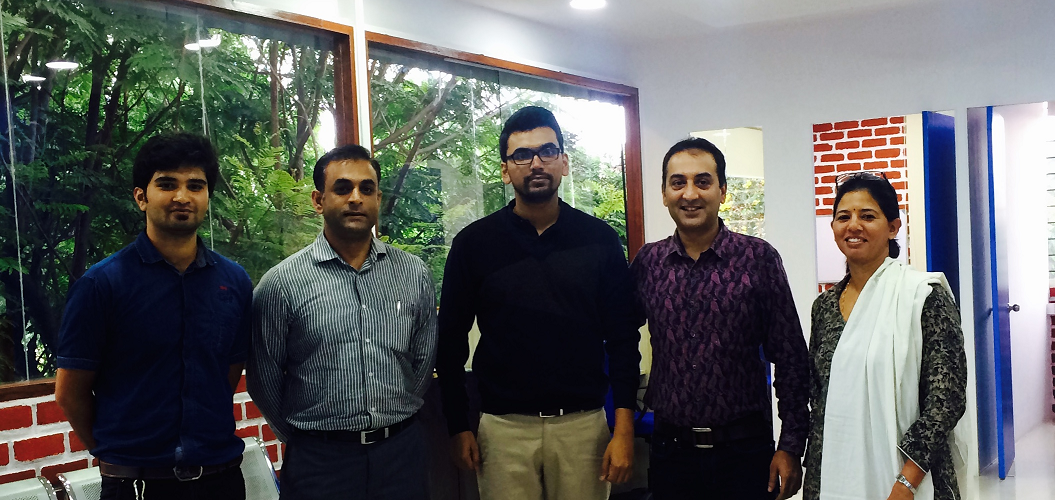 3 May, 2016, New Delhi: DreamCareer.com (iDC), a Delhi based career planning ed-tech startup, has raised an undisclosed sum as pre-series A funding from The Times of India publisher BCCL's (Bennett, Coleman & Co Ltd's) strategic investment arm, Brand Capital.
Founded in late 2013 by Ayush Bansal & Pravesh Dudani, iDreamCareer.com provides scientific and unbiased career guidance to high school & college students. Due to the dynamic changes, which India has seen in the past couple of years, the students of today are now being exposed to numerous career options, right from the time they graduate high school. Given this scenario, a product like iDreemCareer proves to be a perfect match for the educational and career counselling needs of today. The personalized program offered, handholds students over a period of 2-3 years and helps them take a successful transition from high school to college.
"Disruptive impact on higher education discovery using technology and experienced counsellors is the kind of product every parent would be happy to use and thereby ticked all the right boxes for us. The Times Group's widely-accessed media platforms will help iDC in rapid customer adoption thus helping millions of students access unbiased quality career guidance," Puneet Suri, Director, Brand Capital.
Elaborating on the product, Mohit Satyanand, angel investor and Board of Director at iDreamCareer.com said "A rapidly developing India is presenting today's school-leavers with a bewildering range of career and study options. Finding the right fit for their aptitude and interest should not be left to chance, but emerges from a careful study of all their options. This requires experienced counsellors, backed by a detailed and exhaustive database of the higher education scene in India. iDreamCareer has all the components in place"
Prior to raising the current Pre-series A round of funding, the company had raised its seed round in mid-2014 from G.K Sinha and subsequently raised its angel round in mid-2015 from ah! Ventures with investors Mohit Satyanand, Vivek Joshi, Indian Design Group and others participating in the deal.
Post its last round of funding in August, 2015, iDreamCareer has changed its targeting proposition and has made a complete transition to a B2C model. Sharing the rationale behind this dynamic change, Ayush Bansal, co-founder & CEO of iDreamCareer.com (iDC) says, "In Aug 2015 we made a transition to a complete B2C model and now we are organically growing 100 per cent m-o-m to reach a strong sustainable operational profitable stage by next month. With a B2C focus Brand Capital investment would help us to create a trusted brand in the space of career planning."
"iDreamCareer continues to demonstrate their ability to disrupt the market using their unique customized career planning program rather than competitors' plain vanilla assessment reports created using online aptitude tests. Tech is undoubtedly used as an enabler for automation of content and the assessment process – but iDC's mix of online and offline models of career planning through one on one sessions using their retail offices and telephonic interviews, gives a more holistic approach," Harshad Lahoti, Founder & CEO of ah! Ventures.
As part of its next growth phase iDreamCareer is planning to raise US $5 MN as part its Series A round by the end of this year. The new funds shall be utilized to expand its presence in 15 cities in India & Middle East and to develop complementing products in the form of assessment and mentoring tools.
Also Read-
Prepathon Raises Pre-Series A Investment From Blume Ventures
Vatsalya Secures Rs 11 Crore In The Pre-Series A Round Of Funding