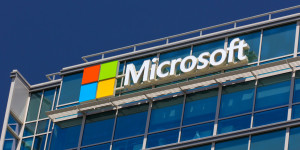 June 02, 2016: A memorandum of understanding (MoU) was signed by Punjab government with Microsoft India to use its cloud computing infrastructure for providing better facilities in education , agriculture and healthcare sectors.
The state government has been using an advanced IT infrastructure to provide citizen services since 2013, an official spokesman said here.
Using cloud computing infrastructure it now plans to extend the network across the state, he added.
"Today's MoU with Microsoft will help the government access the best of Microsoft's technology and expertise for improvement of digital services to citizens and drive digital inclusion in the state," he said.
Deputy Chief Minister Sukhbir Singh Badal said, "We believe technology can empower our citizens and help them thrive in today's digital world. We welcome Microsoft's partnership and value their expertise in creating a citizen centric IT infrastructure in the state."
Microsoft India will work with the state government to support the development of mobile-based solutions and use of machine learning and advanced visualisation to help solve challenges in the fields of education, agriculture and healthcare.
Microsoft will also train manpower in advanced IT technology in the state, he said.
 "We are happy to bring the power of Microsoft cloud technologies, machine learning and data analytics to the state of Punjab. We are happy to support the government of Punjab in its effort to enhance citizen services and drive digital inclusion," said Anil Bhansali, Managing  Director, Microsoft India (R&D) Pvt Ltd.
Comments
comments