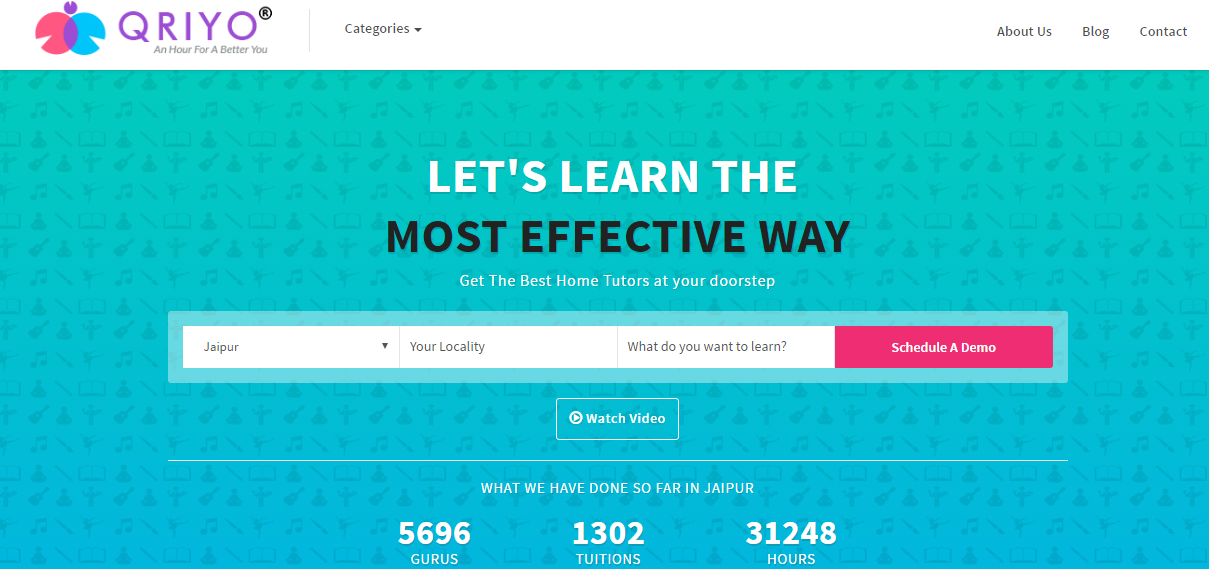 01 May 2017, India:
Jaipur-based personalized learning and Home Tutor Provider Qriyo raised an undisclosed amount of funding from Dubai-based NB Ventures as part of its Series-A Funding round.
Qriyo is an app-based platform which provides Home Tutors for 300+ courses. The startup provides an end to end delivery, tracking and progress report for all the courses taught by Home Tutors or Qriyo Guru. It also provides gurus for Academics, Yoga, Dance, Music and Fitness.
Idein Ventures-backed Qriyo was founded in 2015 by IIT-B Alumni, Mudit Jain & Rishabh Jain. Mudit said, "Qriyo is the only tech player in the country who has long term vision of enabling transactions in this listing and lead-generation space. We have built a tech platform that makes it super easy for the customer to learn anything at home. They don't have to browse through endless tutor profiles to select a tutor. Our newly launched website along with our mobile apps make it super easy for our customers to book a tutor."
Also read- PayPal Aims to Acquire PPI License to Compete with Paytm, Freecharge
With this fresh round of funding, Qriyo aims to expand its operations in Chandigarh by June 2017. They will also expand the courses offered in personalized competitive exams preparation & pet training categories. They also aim to onboard 16,000 more gurus by end of this year. With improved technology, Qriyo is expecting to automate part of its support and cut Teacher Match Time to half in next 6 months.
Ashwin Srivastava, director of Idein Ventures and Qriyo, says, "We are extremely proud of our investment in Qriyo as it has started changing the definition of education in small cities of India. We see them as a major international player in the long run, as problems of education in India are similar to those in UAE, China and rest of Asia. We have contributed a lot to Qriyo beyond money and hope to continue the same and take them global in the long run."
Also read- Post the Fresh Funding of $5 Billion, Didi Chuxing Will Become Second Most Valuable Startup in World