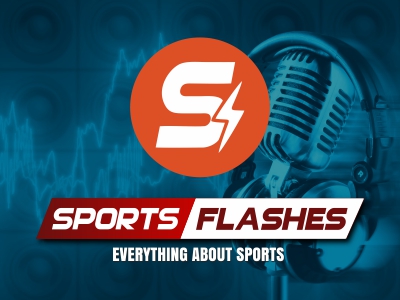 19 January 2018, India:
Sport Flashes has launched India's first online radio channel dedicated to broadcasting sports content. The channel will be called Radio Sports Flashes.
Radio Sports Flashes will be available on the Sports Flashes Mobile App and sportsflashes.com
The channel will broadcast sports content in English and Hindi. It will provide special sports programmes, experts comments, sports news and live updates from over 400 sports events happening across the world including Premier League, IPL, FIFA, World Cup, etc.
The channel will provide live commentary with a twist of entertainment. The show will have some gossip sections within the commentary, background and personal life of the player.
Raman Raheja, Founder of Sports Flashes said, "Our aim is to provide digital coverage to sports content that does not appear on any sports TV channel. While promoting various sports through our association, we are sure to increase the reach of sports in the country."
Raheja added, "This will help boost the company's current valuation of $4 million. We are also in talks with EPL for acquiring content rights."
The channel has partnered with various athletes including Ex Hockey of India Sandeep Singh, Arjun Awardee Boxer Akhil Kumar, Shooter Gagan Narang, Badminton player Jwala Gupta and Indian Cricketer Wasim Jaffer.
Boxing Expert Akhil Kumar said, "Cricket is big because of its visibility and with Radio Sports Flashes, we expect other sports to get regular mileage."
Ex Hockey Captain of India, Sandeep Singh said, "It's a great platform to promote Hockey and other sports in the interiors of India."
Indian Cricket Player Wasim Jaffer said, "Radio is an excellent platform sports and with the first Indian Sports Radio, it is bound to keep fans connected with sports while on the go and gives many more insights into the game."
(Image – Sports Flashes)
Comments
comments