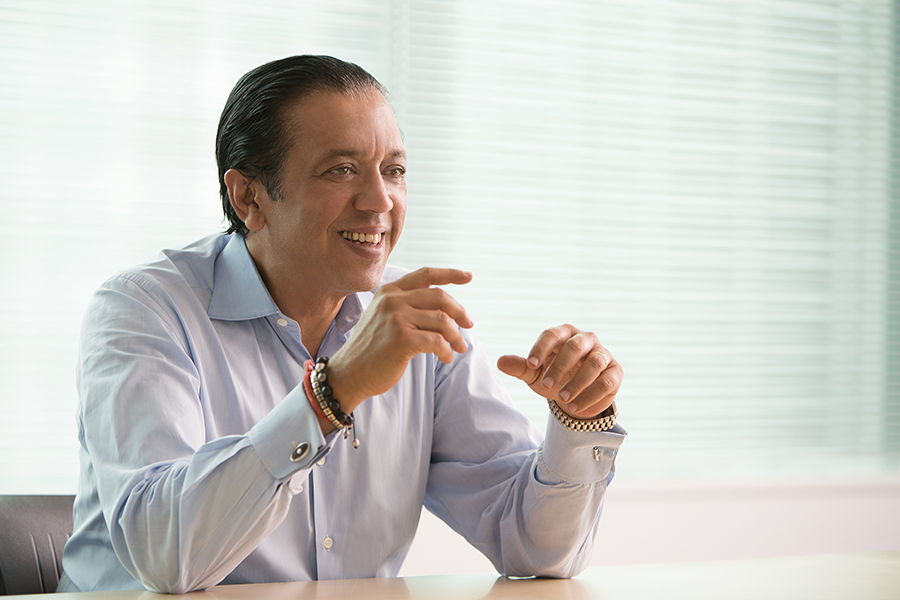 27 May 2017, India:
Japanese conglomerate Softbank has inducted India-born Rajeev Misra on its board of directors. Misra currently heads the $100 Billion Vision Fund. However, the election of Misra is subject to shareholders' approval at Softbank's annual general meeting to be held on June 21.
"SoftBank Group Corp (SBG) announces that today it has decided the candidates for the position of directors and audit and supervisory board members as below. The elections are subject to the approval of the 37th annual general meeting of shareholders (the AGM) to be held on June 21, 2017," Softbank said in a statement.
Misra, who studied at Delhi Public School-Mathura Road and chemical engineering at IIT Delhi, was handpicked by Son to lead the largest-ever pool of private capital mobilized and which looks to invest in what has been described as "futuristic technologies". Misra is also an alumnus of the University of Pennsylvania and MIT Sloan School of Management, was appointed to spearhead the Vision Fund in October last year. He joined the company in November 2014 and served as Head of Strategic Finance at SoftBank Group Corp until October 2016.
Rajeev Misra-led SoftBank Vision Fund is a result of SoftBank's strongly held belief that the next stage of the Information Revolution is underway, and building the businesses that will make this possible will require unprecedented large scale long-term investment. (Image- Forbes)
Also read- Tiger Global Might Sell Ola Stakes to SoftBank!
Comments
comments