On Friday, the Reserve Bank of India released guidelines allowing visitors from G20 countries to utilize the mobile-based Unified Payments Interface (UPI) to make payments while in India.
UPI is a system that integrates various banking operations, smooth money routing, and merchant transactions into a single mobile application.
The RBI stated on Wednesday about providing NRIs and international travelers to India access to UPI.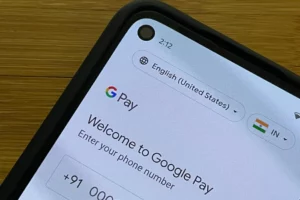 To begin with, it had claimed that travelers from the G20 countries would have access to the service at a few international airports for their merchant payments (P2M) during their stay in the region. Eventually, it will be made accessible at all national main entrances.
"Banks/ Non-banks permitted to issue PPIs can issue INR denominated full-KYC PPIs to foreign nationals / NRIs visiting India (to start with, this facility will be extended to travelers from the G-20 countries, arriving at select international airports)," it said in a circular.
According to the circular, these prepaid payment instruments (PPIs) could also be offered in cooperation with companies that are FEMA-authorized foreign exchange dealers.
"The PPIs can be issued in the form of wallets linked to UPI and can be used for merchant payments (P2M) only," it added.
With immediate impact, the regulations are now in impact.
It further specified that the PPIs would be granted following a physical assessment of the clients' visas and passports at the place of issuance.
"Loading / Reloading of such PPIs shall be against receipt of foreign exchange by cash or through any payment instrument," the RBI said.
Such PPIs allow for the "back to source" funds to be transferred or the foreign currency cash payments of unutilized balances.
The G20 which is an acronym for Group of 20 is a major inter-governmental conference between developed and developing countries.
G20, held in Assam compromises 20 countries: Argentina, Australia, Brazil, Canada, China, France, Germany, India, Indonesia, Italy, Japan, the Republic of Korea, Mexico, Russia, Saudi Arabia, South Africa, Turkey, the UK, the US, and the European Union (EU).
UPI payment transactions have risen to 1.3 percent to a high of nearly Rs. 13 lakh crore in January alone.