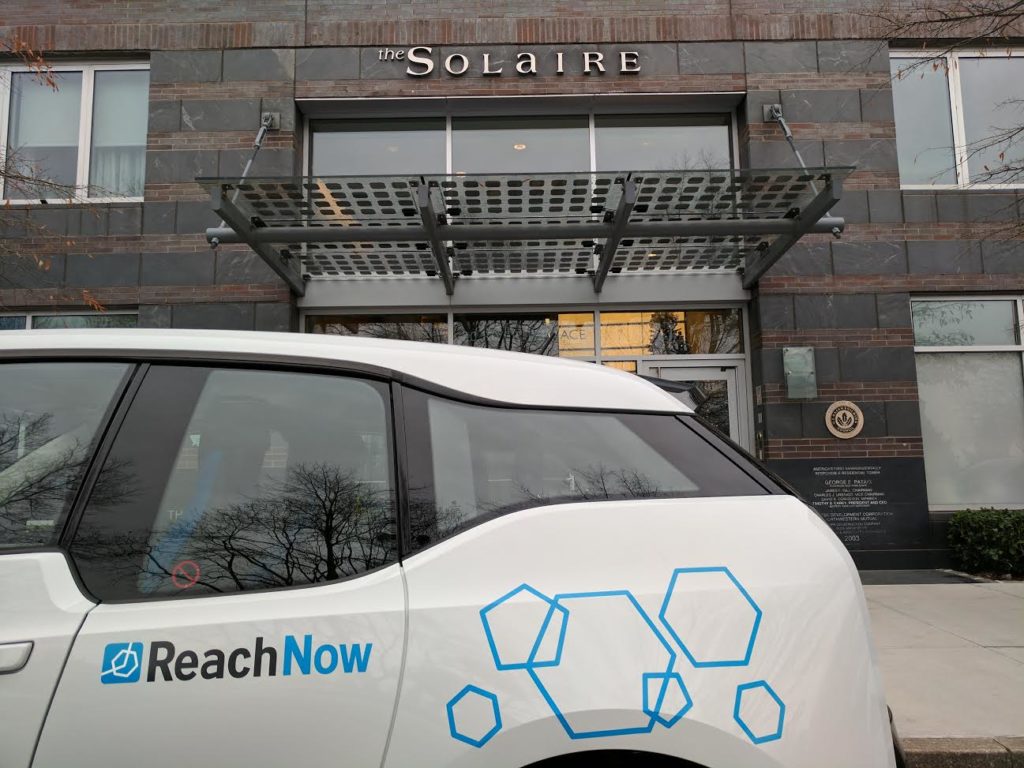 18 July 2018, India:
ReachNow a subsidiary of BMW is set to launch its car-hailing services and car sharing services together in one app, aimed to compete with Uber and Lyft. ReachNow users in the city will see a ride-sharing option in the app that lets them hail a car immediately or schedule a ride up to a week in advance.
ReachNow originally launched as a car sharing service two years ago rolling out hundreds of free-floating vehicles in Seattle that people can rent and drive. Since last summer they have been testing out there new ride-hailing services called ride with the same fleet but it would let customer hail a professional driver.
Trips will cost $2.40 per mile plus $0.40 per minute (with a minimum ride price of $3.24), which is slightly higher than of Uber and Lyft but there will be no surge prices. BMW is also looking to add some perks which will tempt riders. The set of small luxuries, available when users book a ride, includes the ability to request a specific temperature, radio station, or flag that the ride should be "quiet."
The ReachNow ride-sharing services differ from that of Uber or Lyft is the way they pay their drivers. BMW is contracting driver from a company called Ecoservice.
While Uber and Lyft incentivize drivers to make as many trips as possible, with pay coming from a cut of each fare and bonus opportunities tied to the overall volume of rides given, the ReachNow ride-hailing sounds like it will emphasize quality over quantity.
Drivers are paid $14.25 per hour and have set shifts, will be eligible for benefits, and can even bring in a 5 percent bonus each week if their rating stays between 4.8 and 5 stars. The drivers will also be using ReachNow's cars, so they don't have to shell out for gas, maintenance, and upkeep, or insurance, according to the outlet.
With the big App Update this week ReachNow is bringing both services together in one place as Ride comes out of beta. The services, for now, will be available in Seattle.
(Image Credits – Inside EV)