Rimac is known for its all-electric hypercars. The automaker recently closed a funding round of EUR 500 million ($536 million USD). The funding will be used for its new role as a high-performance electric component supplier. In recent years, the company has been emerging as a supplier.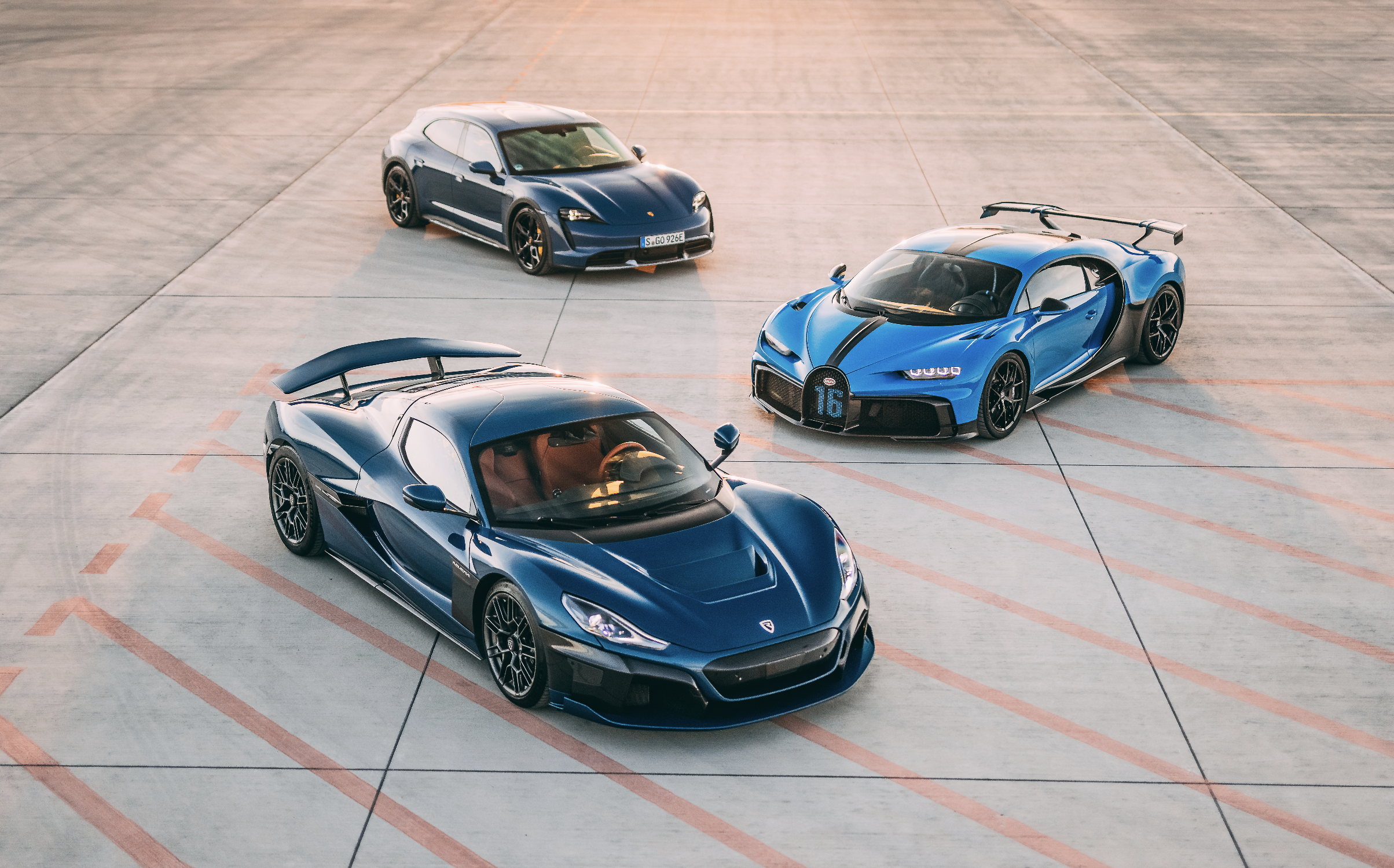 Rimac is known for its Concept_One, the first all-electric hypercar, and the new Concept_Two (C_Two). There is also Nevera from Rimac. Last year Nevera was known to have defeated Tesla Model S Plaid, by becoming the World's fastest electric car. Now the company has been thriving by supplying some OEMs like Aston Martin and Koenigsegg. The role as a supplier also got the attention of Porsche, who also invested in the company.
Last year, both Porsche and Rimac made a deal, that resulted in creating a new intensity. Then, Rimac took control of the Bugatti brand with an ownership of 55% of Bugatti Rimac. Under the new developments, hypercars are sold with 100% Rimac technology. They also sell high-performance electric components to other OEMs. The hypercar maker now successfully raised funds to go ahead with its plans as a component supplier.
New investments
Rimac stated, "1 June 2022, Zagreb – Rimac Group ("Rimac" or the "Company"), a leader in electrified vehicle technology, raised EUR 500 million in its Series D, valuing the Company at over EUR 2bn. The fundraising was led by SoftBank Vision Fund 2 and the Private Equity business within Goldman Sachs Asset Management, with participation from existing Rimac shareholders, including Porsche and InvestIndustrial. Mate Rimac remains the largest shareholder of the Company."
Electrek posted the investors' structure as follows.
CEO of Rimac, Mate RImac said, "Rimac has ambitious growth plans in the next few years, and we are humbled by the support of significant new investors like SoftBank Vision Fund 2 and Goldman Sachs Asset Management believing in our vision. Our gratitude also goes to Porsche and InvestIndustrial who have played an important part in our success so far and reinforced their support with new investment."
The CEO further talked about the company establishing a new manufacturing process and meeting global demand in the automotive world. Rimac recruited around  700 talented team members this year. Also, the hypercar maker opened several new offices across Europe, along with work on production facilities at the campus and beyond. The funds from the investors will be used to increase the production volume of electric vehicle components. Stated,  "This latest Series D investment reflects Rimac's success both in developing and delivering high-performance electrified vehicle components and in-house-developed hypercars. The funds will be primarily used to further develop Rimac Technology as it commences large-volume series production for global OEMs."