Olympics is the world's most spectacular sporting event. Understandably, it saw several new-age state-of-the-art technologies such as Big Data, Analytics, and Internet of Things (IoT) being put to widespread use.
Big Data hits the Big Games
Big Data, which was used for the first time during London 2012, played a big role, to the extent that experts termed Rio 2016 as its coming-of-age. Rio proved to the most data-driven Olympics in history. Every facet depended, to some extent, on data capture. Sensors, heart rate monitors, and GPS trackers were used heavily. Users were able to monitor performance, recall earlier results, and view the results in real time with the click of a button.
Related Read: Rio Olympics 2016: Cloud Computing Reducing Carbon Footprint
The British rowing team invested substantially in data analytics, measuring and analyzing all relevant data that can have a bearing on actual performance–from on-water training to gym sessions to improvements as a player ages. The technology analyzed and tracked currents of Guanabara Bay, helping sailors perform better.
Similarly, Brazilian Canoe Federation leveraged Big Data to help sports persons improve technique. Sensors were installed in canoes and heart monitors on athletes to gather data on performance. The system measured frequency and intensity of rowing and detected location, speed and direction of boat.
"Big Data Analytics is a big boon for athletes. It provides them with the essential tools, insight and trends by analyzing data and predicting outcomes. The role of Big Data Analytics is sure to increase manifold in the future," said Shashank Dixit, CEO, Deskera, a leading Cloud-based software provider that has recently launched its own Big Data product.
IoT shows potential at Rio 2016
Another technology which found substantial application and holds tremendous potential for future was the Internet of Things (IoT). From shoes to smart sunglasses to sensors in canoes—there were several marvels of the IoT at display.
The US men's cycling team used smart sunglasses that allowed cyclists and coaches to measure distance that riders traveled, together with speed, heart rate and a few other metrics. Solos ultra-lightweight smart eyewear provided cyclists with easy access to real-time performance data.
Related Read: Rio Olympics 2016: Big Data Helps In Preventing Sports Injuries To Atheletes !
The US women's volleyball team too utilized a wearable device called VERT for training, which helped them measure how often and how high they jumped. The continuous monitoring provided inputs to avert injuries during training. Coach Karch Kiraly said in an interview that the technology allowed the team to train smarter and safer.
Another device called WHOOP, a wrist wearable device, continuously measured an athlete's strain, performance, and recovery, thereby helping in designing balanced training plans along with injury prevention and enhanced team performance.
Besides wearable technology, the Games themselves utilized several connected devices such as those for making payments by sportspersons. Not surprisingly, around 20% of the $2.25 billion budget of Rio Olympics was allocated to implement information technology and telecommunication with as many as 250 companies, including Cisco, Atos, América Móvil, Samsung, EMC, Omega, Panasonic, and Symantec, providing the technology to build the infrastructure.
In Conclusion
Rio 2016 will be remembered as the first Olympics to have leveraged the IoT and showcased Big Data Analytics. With explosion in the quantity and quality of sensors and machine-to-machine communication, Tokyo 2020 will be the real test and expansion of this technology.
(Disclaimer: This is a guest post submitted on Techstory by the mentioned authors. All the contents and images in the article have been provided to Techstory by the authors of the article. Techstory is not responsible or liable for any content in this article.)
About The Author: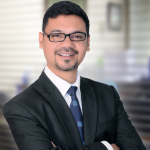 Technology Evangelist, avid blogger and enthusiast, and basically a storyteller at heart. With more than 10 years of experience in journalism, Muqbil Ahmar has enjoyed his stints with other media like TV, magazines, and Web. When not surrounded by startup and tech stories, he likes to dig for inspirational ones.
He writes on Cloud, Big Data, IoT, startups, SMEs, Enterprises, Technology, ERP, CRM, and everything under the sun—viewed from the prism of new era tech. An MPhil from JNU has made him liberal and tolerant. Music and food are his passion which keeps him going, apart from buzzing off whenever the opportunity arises. You can tweet him at @muqbil_ahmar or connect through LinkedIn and Facebook.