Riot Games, the publisher of "League of Legends," announced Monday that it has reached a $100 million settlement with California state agencies and current and former female employees in a 2018 gender-based discrimination class-action lawsuit. Members of the class-action complaint will receive $80 million, with the remaining $20 million going toward the plaintiffs' legal bills.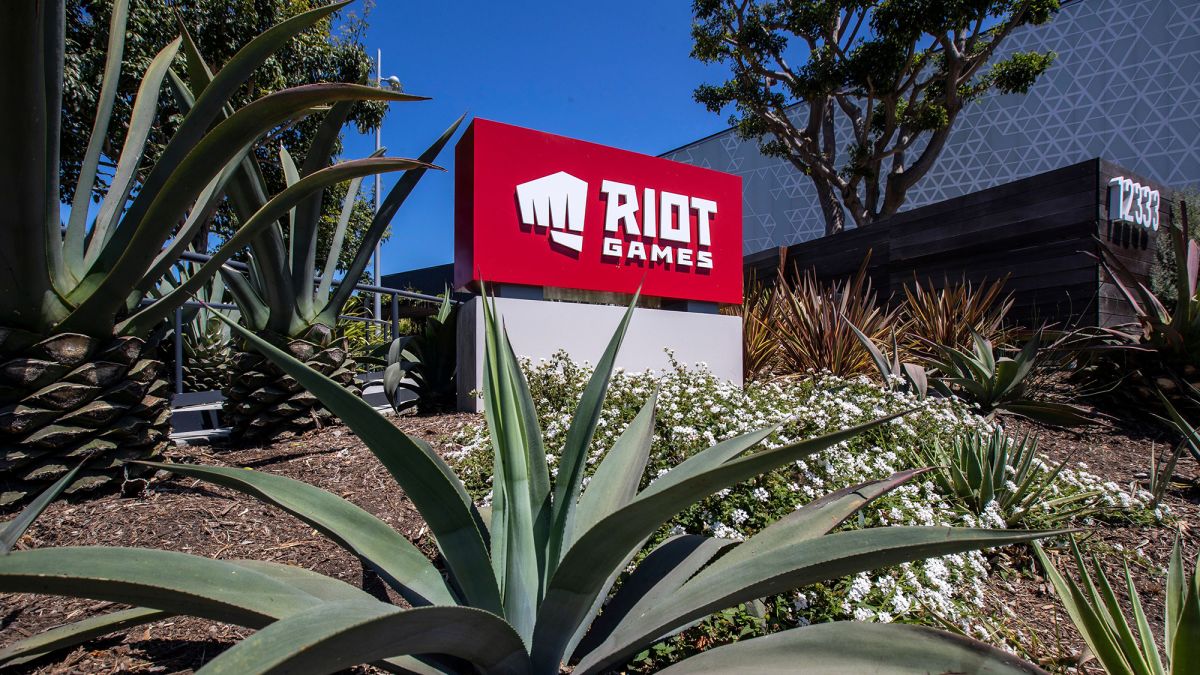 Melanie McCracken and Jess Negrón, now-former Riot Games workers, filed a complaint in November 2018 alleging gender discrimination, sexual harassment, and misconduct at the company. Two investigations were launched by California state authorities in response to the lawsuit. The claim was filed after gaming news site Kotaku published an exposé exposing a sexist culture at Riot Games, which included anything from unwelcome advances and harassment to a hiring and promotion process that passed over female candidates because they were not sufficiently into gaming and "League."
"This is a terrific day for the women of Riot Games — and for women at all video game and tech firms — who deserve a workplace free of harassment and discrimination," said Genie Harrison, the plaintiffs' counsel. "We admire Riot's introspection and efforts to become a more diverse and inclusive company since 2018." Riot Games agreed to a $10 million settlement in 2019, but the California Department of Fair Employment and Housing (DFEH) intervened, stalling the accord with a court petition arguing that plaintiffs should be entitled to as much as $400 million. On Monday night, the DFEH issued a press release announcing the settlement.
The DFEH, the California Division of Labor Standards Enforcement (DLSE), and a few individual plaintiffs are all part of the new settlement. All current and former Riot Games workers and contractors in California who identified as women and worked for the company between November 2014 and now are eligible for a compensation. At least 2,300 people are eligible for a portion of the $80 million settlement, with individuals who started working at the company earlier or for a longer period of time receiving a larger share of the proceeds. Riot Games will contribute to a settlement fund, which will be given to claimants once a court has approved it. McCracken agreed to settle the case for an undisclosed sum. Riot Games declined to comment on whether some of the $80 million would go to individual litigants who had signed arbitration agreements with the corporation.
Riot Games also agreed to specific workplace policy modifications as part of the settlement. These include creating a pipeline for current or former temp agency contractors to apply to work for Riot Games, greater transparency around pay scales for job applicants, not relying on prior salary history to set employees' pay or assign job titles, and creating a pipeline for current or former temp agency contractors to apply to work for Riot Games. A policy requiring the presence of a woman or a member of an underrepresented community on job selection panels will also be implemented by the publisher.
Five Riot Games executives addressed the settlement in an email to workers sent Monday night. "We recognize that the timing of this announcement is inconvenient. "The final terms of the arrangement came together quickly, and we wanted you to hear about it from us personally rather than reading about it in the news while on break," the email said.
The number of qualifying claimants has more than doubled since Riot hired more women in recent years, according to company leadership. Riot Games must be monitored by a third party for three years as part of the settlement. That party will be in charge of human resource concerns, how they are handled, and whether women and men are paid equally. Both the corporation and the DFEH must approve the third party, which might be a person. If the monitor finds that Riot Games' methods need to be improved, they can recommend modifications that the judge presiding over the case, Elihu M. Berle, may impose.
"California's commitment to strategic and effective government enforcement of the state's broad equal-pay, anti-discrimination, and anti-harassment laws is reflected in this landmark agreement," said DFEH director Kevin Kish. "If this decree is entered by the court, it will compensate employees and contractors who have been subjected to sex discrimination and harassment in the workplace, ensure long-term change, and send the message that all industries in California, including the gaming industry, must provide equal pay and harassment-free workplaces."
The collaboration between the DLSE and the DFEH "resulted in the largest [Private Attorney General Act] settlement DLSE has obtained to date," according to California labor commissioner Lilia Garca-Brower, referring to a California statute that allows workers to seek remuneration for labor violations.
While both parties have signed the deal and filed it with the court, they are still waiting for the judge's final approval at a hearing scheduled for later this month. There has yet to be a hearing date scheduled.
The 2018 complaint is covered by the settlement, but not a 2021 harassment and discrimination action filed against Riot Games. On January 7, former executive assistant Sharon O'Donnell filed a lawsuit against Riot Games CEO Nicolas Laurent, sometimes known as Nicolo, alleging misbehavior and unwanted sexual approaches. Riot Games has categorically denied these charges. Laurent will remain in his job, the studio stated in March, after a third-party inquiry commissioned by the studio found no evidence of wrongdoing. According to Riot Games, the issue has been referred to arbitration.
Riot's $100 million settlement comes at a time when the video gaming industry's working culture is under fire. Activision Blizzard, the developer of "Call of Duty" and "World of Warcraft," is being investigated by many federal organizations, including the DFEH, for complaints of employee sexual misconduct and gender discrimination. The DFEH has also contested an Activision Blizzard settlement with the federal Equal Employment Opportunity Commission, which was worth $18 million. The DFEH's challenge was just dismissed by a federal judge.