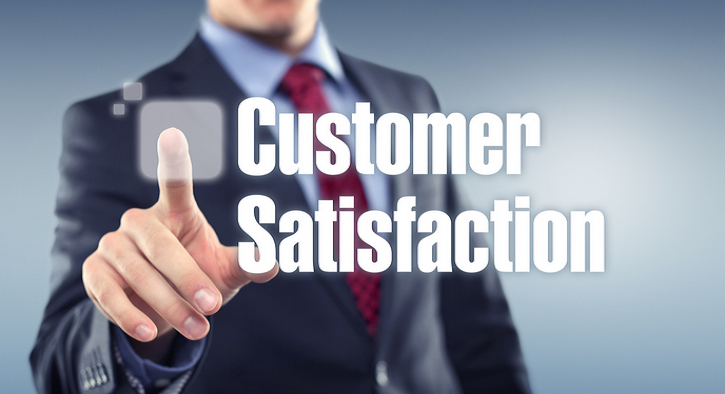 In the digital world where most of your customers are primarily virtual and the fight to grow your customer base is severe with the growing competition, customer satisfaction is seen as a key differentiator. Customer Satisfaction is a frequent marketing term which is a measure of how products and services supplied by a company meet or surpass customer expectation. This helps marketers with a metric that they can use to manage and improve their business.
At times, customer satisfaction is easier said than done, the probability of a minor error and reflecting on a major customer loss cannot be ignored. To understand more about customer satisfaction as a discipline for digital marketers and how startups and SMBs can leverage it to their benefit, we interacted with Rob Peck, Director of O3M Digital Agency who recently won their Highest Customer Satisfaction award from Google for the 4th year in a row.
1. How important is it to have an omnichannel approach for customer satisfaction?
An omnichannel approach is critical to customer satisfaction, both in regards to the campaigns we run and how we support our clients. This is even more important in India, where the market is still relatively young and advertisers are very eager to learn. On the campaign side, we need to follow our client's customers all along their journey.
From ROPO (research online, purchase offline), to measuring cross-device conversions, to making sure sites and ads look beautiful across devices, omni channel is key. Regarding client communication, omnichannel is perhaps even more critical. We must communicate with our clients on whatever platform they are most comfortable doing business on.
At first it seemed unprofessional to chat with clients on apps like WhatsApp and FB Messanger, but when we see them actually reviewing their reports and collaborating with us faster it's clearly worth it. Plus, as tech enthusiasts, there is something very satisfying about helping a client download Hangouts and then seeing them really take to using it.
Related Read: How Do You Create The Omnichannel Team Structure?
2. How different is the approach towards customer acquisition, customer satisfaction, customer loyalty, customer retention in the digital world?
In the digital world, keeping customers happy is vital. Considering the pricing pressure we face in the industry, campaigns are generally not profitable for us the first few months. With this in mind, we must retain clients by keeping them happy, keeping communication frequent and meaningful, and showing them measurable results that benefit their business.
The difference in digital would be the large amount of data generated compared to the offline marketing world. This wealth of data is both a blessing and a curse. It's a blessing because it gives us the ability to continually improve performance and make data driven decisions, but a curse because the more data and insights we can provide clients, the more they grow to expect.
Given the data driven culture, and our ethics policy of making sure clients control their data, transparency is more important than ever. We've found educating clients and keeping them informed on the results of their campaigns will always increase customer satisfaction, loyalty, and retention.
The importance of customer retention directly impacts our sales process. Winning a client for a month and then having them leave dissatisfied does not benefit anyone. With that in mind, we need to make sure we are managing expectations in making the right sale in a transparent and ethical manner.
3. Where should the focus be more on for a good digital marketing ROI? Customer satisfaction vs customer acquisition?
New customer acquisition is generally the most sought after metric by clients, but customer satisfaction is generally the most sought after metric by Analysts. The reason is, with happy customers, you get sales beyond the first acquisition.
Related Read: How Do You Grow From Zero Users To Million Users?
As an example, consider the online food ordering or ride booking apps. They offer deep deals to get that first order, with the order generally being a loss for the company. If they aren't working to keep that customer delighted and get he/she to keep using the app, it is a loss for them. That may work for large VC-funded players, but for the average mom and pop business they must be ROI positive on their orders.
To do so they need to
a. Satisfy their customers
b. Work to increase the average lifetime value of their customers through repeat orders, cross-sells, and upsells, and
c. Get happy clients to share their stories on social media.
4. Highest customer satisfaction from Google India for the 4th year in a row. What would be your advice for others who are trying to establish a brand online?
Start methodically and initially only offer what you are great at doing. In our case, we didn't touch anything outside of Search campaigns for the first few years of operation; the reason being that is that was our primary skill set at the time. As you build trust and loyalty with clients, then expand in a reasonable, and scalable manner. Additionally, don't overpromise!
If you are launching with a minimum viable product, make sure that is reflected in your marketing message. Customers will be very forgiving if you ask them to be patient. If you tell them it's a complete, all in one solution, and it's not… they will hold you accountable.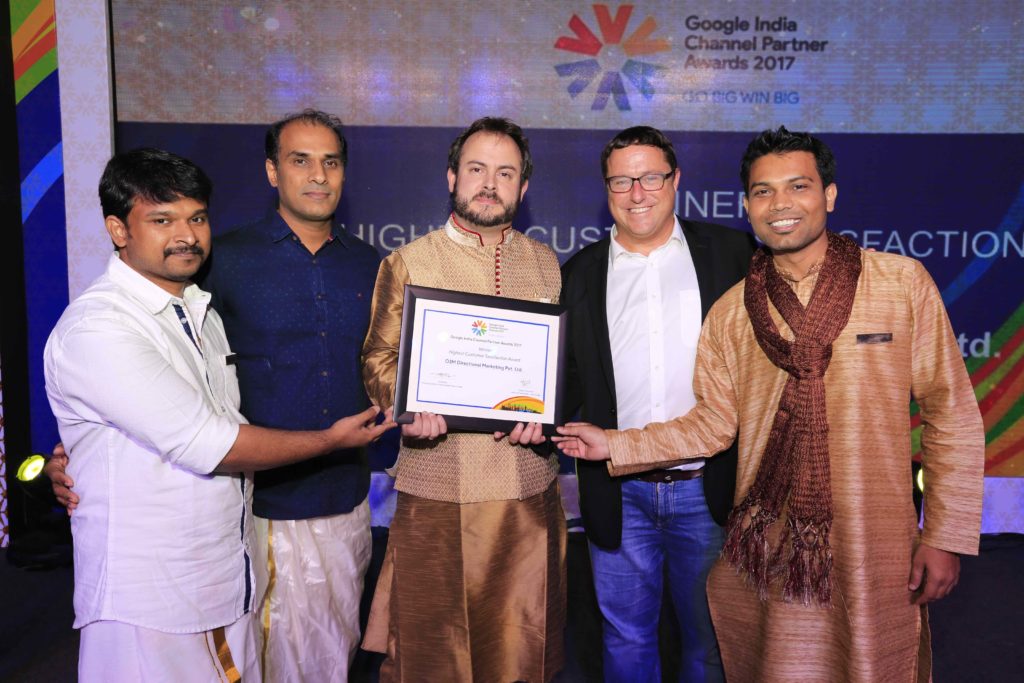 Once you have a great product/service then it's time to really understand your business eco-system. Identify where partners, vendors, clients, and even competitors can be leveraged to help you grow. Growth requires not only a product, and passion, but also an opportunistic eye that leverages opportunities the instant they come up.
5. How important is it for startups to monitor their customer satisfaction quotient online?
Monitoring customer satisfaction is critical, and technology only makes this easier. For more mature business this generally takes the form of both measuring your Net Promoter Score (NPS) and other metrics via quarterly or annual surveys as well as social listening tools to understand what the online community is saying about you and your competitors.
For all businesses at the very least, they can be asking via email, social, or even calls, how their customers feel and what they can do to make them even happier. This not only helps satisfy our clients, but also serves as invaluable input into our sales offerings and product development.
Happy customers also have an important effect on future customers in the digital space. The "ZMOT" or Zero Moment of Truth is important in a customer's online journey. During that time they are researching products and competitors. A big part of that is looking at reviews on social and local sites. If existing customers have nothing but negative things to say, your sale will be infinitely more difficult.
6. What is the best way to respond to a negative feedback from an online customer?
Start a flame war with them. Kidding! Negative feedback needs to be addressed, and quickly. When you do mess up, own it, make things right, and apologize publicly. If the client is being unreasonable, then it's important to state your case and defend yourself. Just make sure to be professional, courteous, and stick to the facts. For personal feedback, I always recommend skipping the overly complicated emails and just getting on the phone with them.
Related Read: Jayant Sood, Snapdeal's Chief Customer Experience Officer On How To Maintain Positive Customer Experience !
7. What do you think is going to be the next big thing in digital marketing in 2017?
We're seeing more and more clients go multimedia. Both due to the wide adoption of YouTube and SnapChat, along with phones featuring quality cameras, the barriers to great video and images have been reduced drastically. Chatbots are also growing in utility.
A few years ago they were pretty much limited to "What's the weather in Chennai?" sort of queries, but now they are doing everything from booking movie tickets to setting alarms to shopping for you. We aren't betting on VR/AR much yet, but it is a space we are watching.
Specific to campaigns, I think alongside measuring lifetime value of the customer (and not just the first sale) we will continue to see a closer eye on budgets as measurability continues to grow which, blended with a slowing economy, means clients are keeping a closer eye than ever on their budgets.