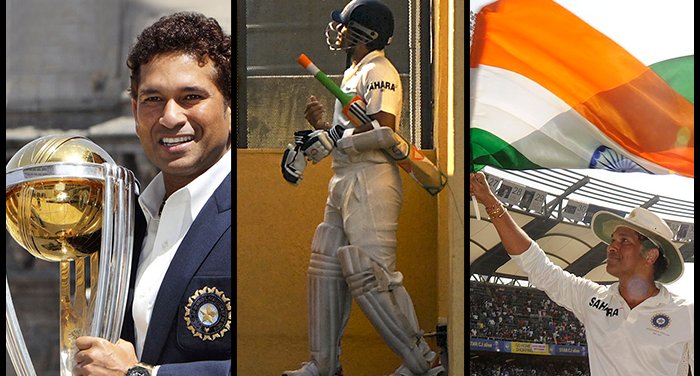 In what could be one of the most exciting news for the cricket fans and LinkedIn users alike today is that India's cricket legend Sachin Tendulkar has joined LinkedIn today. Sachin who after retiring from International Cricket has been making some rounds in the entrepreneurial ecosystem as an investor as well. His profile tag line reads "Indian, Cricketer, Mentor, Change-maker"
Related Read: Quotes About Sachin Tendulkar That Tell Us Why He is Such A Legend !
It is no secret to Indians that Sachin Ramesh Tendulkar is to Cricket, what Pele is to Football, Jordan is to Basketball and Ali is to Boxing. Well that's exactly how he is summarised in his profile. Some of his noteworthy milestones and achievements include highest scorer and most successful centurion in both Tests and One-Day Internationals, represented India in a record six World Cups, member of the Indian team that won the title in 2011. He also became the first sportsperson to be conferred the Bharat Ratna, India's highest civilian honour, in 2014.
Related Read: Management Lessons from Sachin Tendulkar !
In his first blog post and a candid interview with LinkedIn India's senior editor Ramya Venugopal, Sachin talks more about his second innings. He describes more about his 'Spreading Happiness' project providing electricity to deprived areas. Arrangements to tap solar energy have been made in over 73 villages and nearly 25,000 people have been impacted by the same. The mission to 'light up' homes across the length and breadth of the country will continue.
Check out the video to know more about entrepreneurship, new ventures and his second innings.
https://www.slideshare.net/LinkedInPulse/sachin-tendulkar-cricketer-enterpreneurship-india-part-2-72718579
Related Read: Why The Very Powerful Brand Sachin Is Still So Popular !
Comments
comments