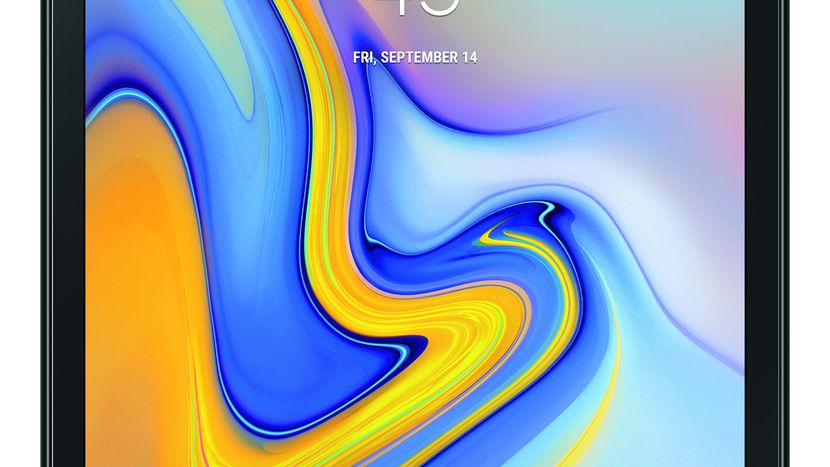 One of the largest smartphone manufacturer Samsung has announced a new midrange tablet, the Galaxy Tab A 10.5, that will go on sale next week in the US for $330. That's right: a 10-inch tablet for $330. Sound familiar?
Yes, Samsung will have some stiff competition on day one from Apple, which sells its excellent entry-level 9.7-inch iPad for the exact same sort of price. And the iPad comes with a really excellent display, Apple's iPad is going to powered and supported by a A10 processor, 128GB of integrated storage and nearly 13 hours of battery life.
As of now, the iPad's chief advantage is its display, which is smaller but has a higher resolution (2,048×1,536). Apart from just to a larger screen, the Galaxy Tab A 10.5 also offers considerably more storage potential courtesy an integrated microSD slot. 
Here are some of the overview features of Galaxy Tab A 10.5: 
Display capacity of 10.5-inch TFT LCD with pixel resolution of 1,920×1200
1.8GHz 8-core Qualcomm Snapdragon 450
32GB inbuilt onboard storage with microSD slot that can accommodate up to 400GB 
Four speakers with Dolby Atmos support
8-megapixel rear camera, 5-megapixel front camera
USB-C port
Batter capacity of 7,300 mAh
Google Android 8.1 operating system
The Galaxy Tab A 10.5 offers support for the SmartThings line of home automation products and also comes with a free 30-day trial of Samsung's Kids, which is a software package that offers child-appropriate content and lets you set limits on screen time. 
The WiFi version of the Galaxy Tab A 10.5 will going to be available at some of the major platform which includes the Amazon, Walmart, and Samsung.com starting from 14th of September.
Picture Credits: Samsung
Comments
comments