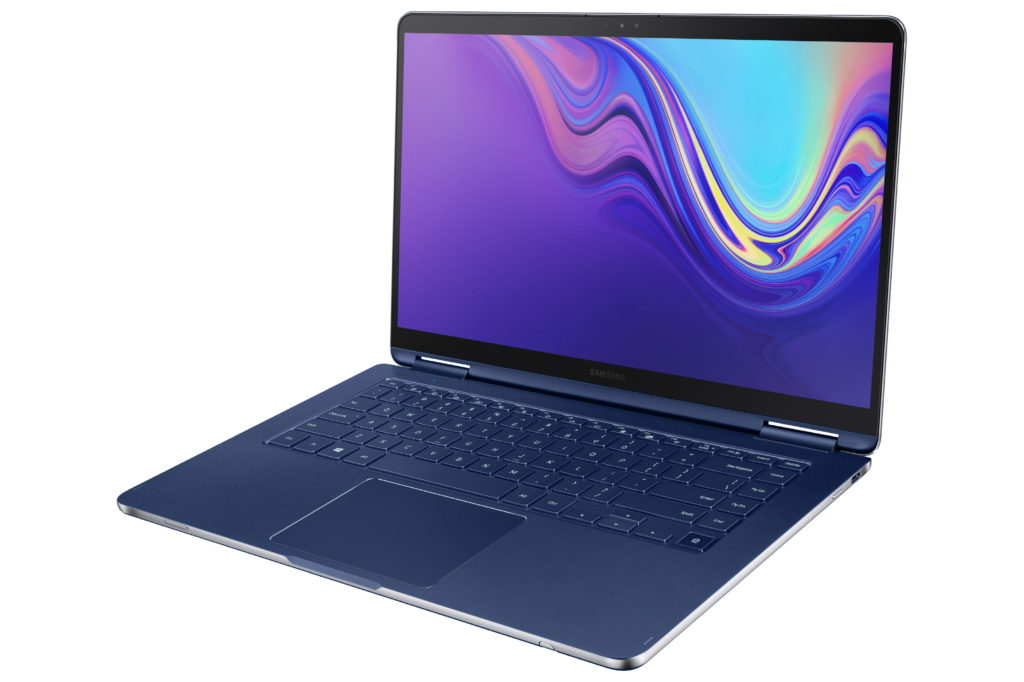 14 December 2018, India:
Samsung has launched the new Notebook 9 Pen, a premium 2-in-1 PC with a built-in S Pen.
Samsung Notebook 9 Pen is built with an all-metal and aluminium frame. It features an edge-to-edge diamond cut metal finish.
The S Pen options are also customizable, allowing users to swap in your choice of three different pen tips. The S Pen not needs to be charged and is stored directly into the PC.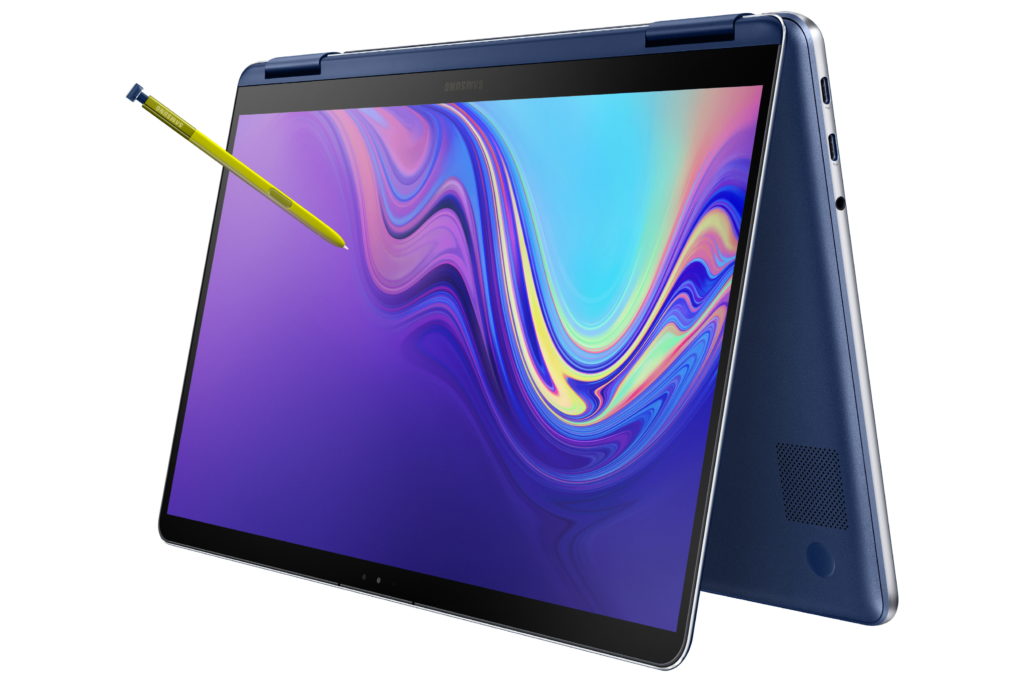 The Samsung Notebook 9 Pen has 8th Generation Intel® Core™ i7 processor. It has face and fingerprint log-in support. The Notebook supports fast charging. It has Gigabit WiFi support.
Samsung Notebook 9 Pen will be available in two display variants – 13.3 inch and 15 inch. Both display variants have Full HD display.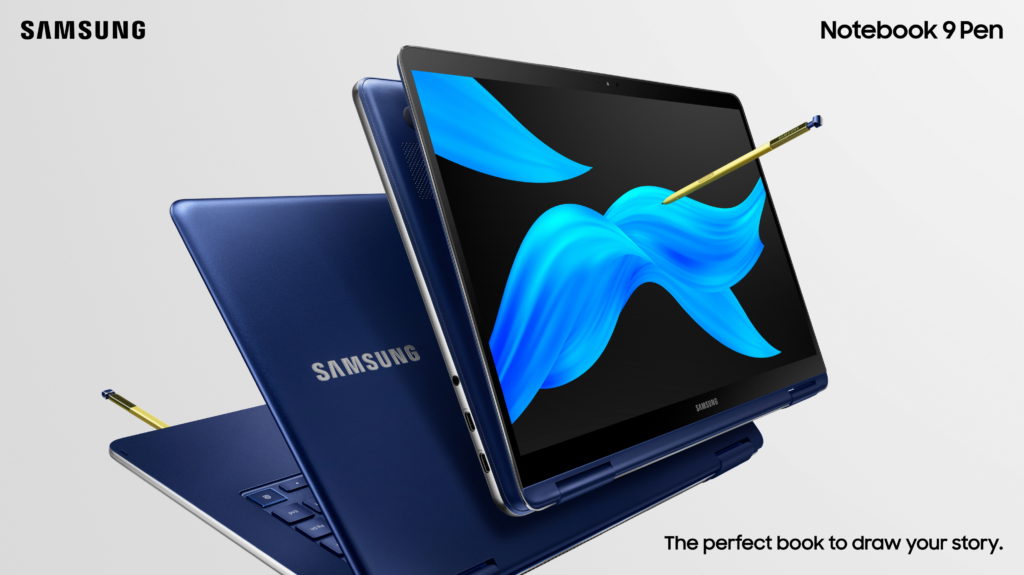 The company has added Thunderbolt I/O ports on the new Notebook, something which was not present on the last version. The company has also added Nvidia GeForce MX150 GPU (but only on the larger model).
Right now, the new Notebook is available only in South Korea. The company will launch the Notebook in other markets in early 2019.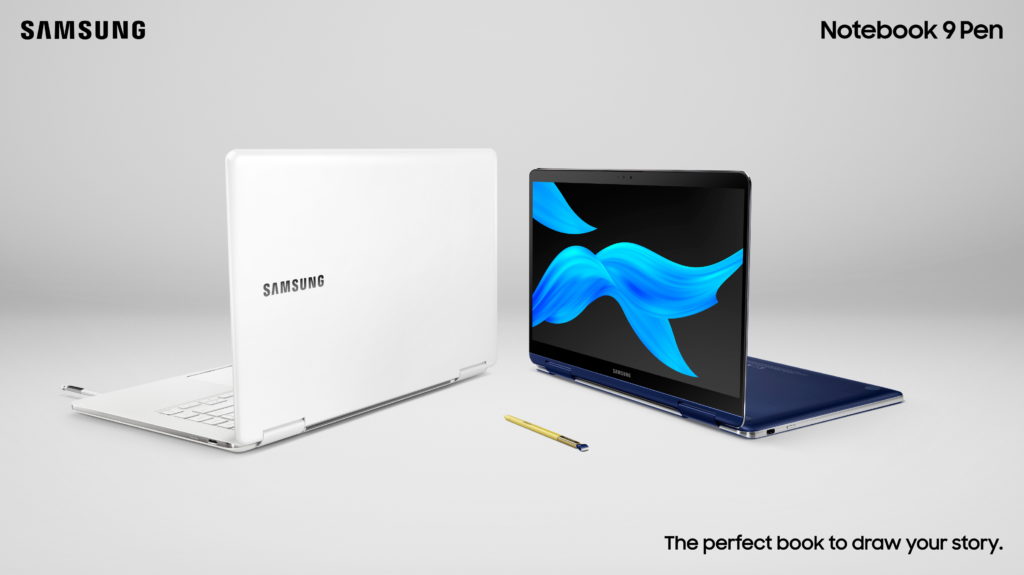 Let's take a look on the specifications of the Notebook 9 Pen.
| | | |
| --- | --- | --- |
| | Samsung Notebook 9 Pen 13" | Samsung Notebook 9 Pen 15" |
| Dimensions | 307.9 X 206.2 X 14.9 — 15.9 mm | 347.9 X 229.1 X 16.9 mm |
| Weight | 1.12kg | 1.56kg |
| Battery | 54Wh | 54Wh |
| Material | Aluminium | Aluminium |
| LCD | 13.3" Full HD | 15.0" Full HD |
| CPU | Intel® 8th Gen Core™ i7 Processor | Intel® 8th Gen Core™ i7 Processor |
| Graphics | Intel UHD Graphics | NVIDIA GeForce MX150 (2GB) |
| Memory | 16GB LPDDR3 | 16GB LPDDR3 |
| Storage | 512GB PCIe NVMe SSD | 512GB PCIe NVMe SSD |
| Wireless | 802.11 ac wave2 2X2 (GIGA WiFi) | 802.11 ac wave2 2X2 (GIGA WiFi) |
| Speakers | AKG stereo speakers with ThunderAmp | AKG stereo speakers with ThunderAmp |
| Camera | HD IR Camera | HD IR Camera |
| Biometrics | Facial and fingerprint recognition | Facial and fingerprint recognition |
| Ports | Thunderbolt 3 (2) | USB-C (1) | HP/MIC | UFS & microSD Combo | Thunderbolt 3 (2) | USB-C (1) | HP/MIC | UFS & microSD Combo |
| Keyboard | Backlit keyboard | Backlit keyboard |
| Pen | Built in S Pen | Built in S Pen |
(Source – Samsung)
Comments
comments